Last night, I drew at two different events...a Phillies game and then a local high school's post-prom party, which was held in the wee hours of the morning.
Here are some examples from my double whammy.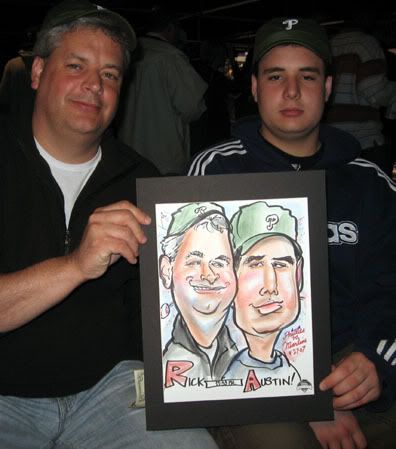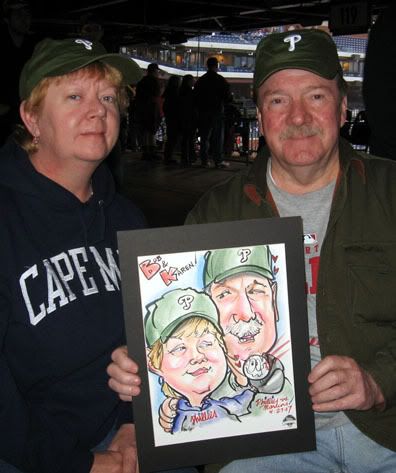 There was a green-hat giveaway this evening, so I didn't draw red hats for a change.
These are from the post-prom: