My daughter Madeline and my son's girlfriend Sam came today to take in a Phillies vs. Cubs game, so there are actually some photos from a different vantage point than my own. (Thank you Sam!)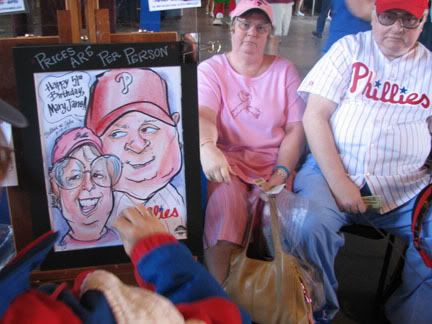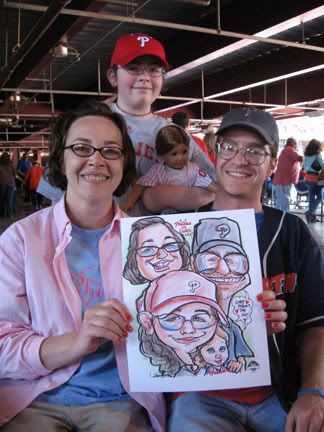 Here's something I don't see while I am drawing: the line!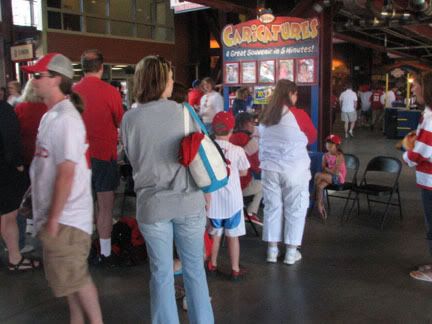 Here's Madeline and I in front of the stand: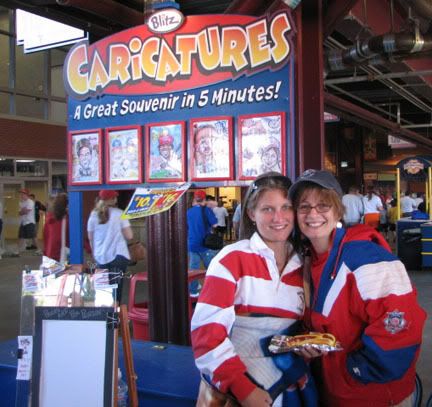 And finally, the artist ( me, that is) and the tools of my trade!