I was pleasantly surprised to find out that my entry in the NCN Face-off competition came in third place. Although it was a small field of contestants this time around (it's busy season for caricaturists, obviously) they are a high caliber of other professionals. I learn something every time I enter, and I appreciate the time Court Jones and the other judges spend mentoring each entrant's progress.
So, here is my final... illustrating the possibility that the Duchess of Windsor was a hermaphrodite, by displaying her pet rooster!
(The first and second place finishers also had somewhat racy themes but were tastefully done).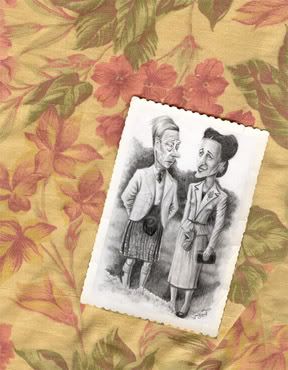 Here is what I won..a preliminary charcoal sketch from Court's current project, Aragorn from LOTR...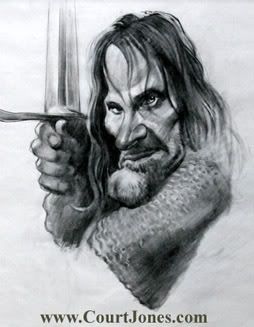 I'm looking forward to the next Face-off...