..because on Saturday I fit in two more gigs after the post prom, then I did a SECOND post prom early this morning. I only took a few photos because my brain had enough to cope with just driving, setting up, drawing, and packing up each time!
First gig was a Communion party at a beautiful historic restaurant with a water wheel under it. I drew all the kids first and then they went outside to play, but I was pleased to get these photos of the grandparents...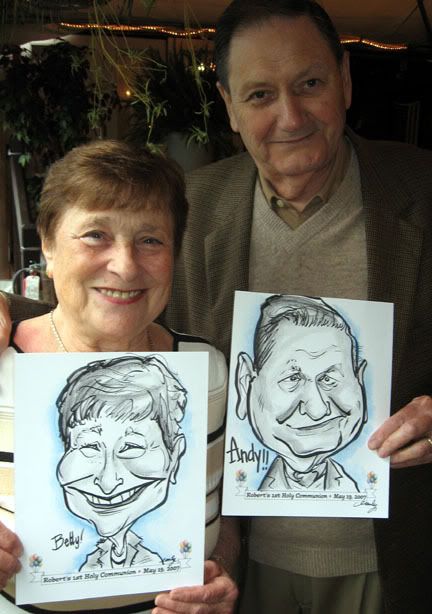 Then I drew for a couple of hours at the ballgame. This lovely lady visiting from Texas wanted a gift for her Phillies-fan boyfriend...hope he likes it!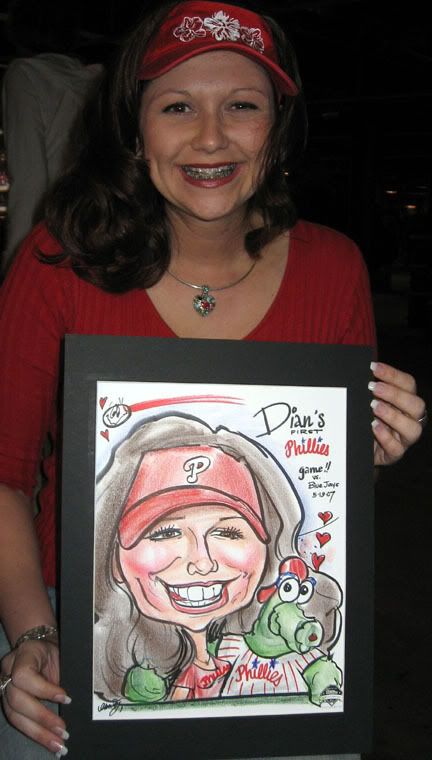 Finally, I did another post prom not far from home. This school had a fitting theme: James Bond---the class of 2-double 0-7...get it? Fun stuff!