This week the Phillies swept the Chicago White Sox...and there were lots of fans with great faces to draw...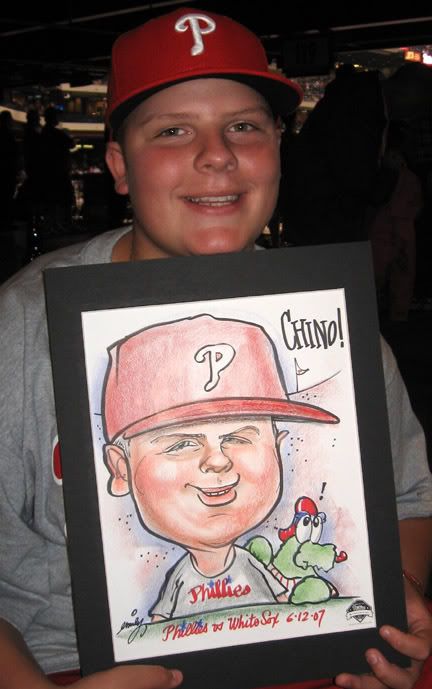 This dad, a mayor of a small town near Philadelphia, was asking all the passersby if it LOOKED LIKE HIM....!!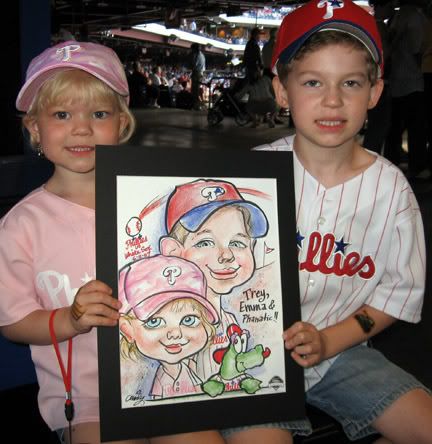 This young man returned with his sister even though the last time he sat for his caricature a few weeks ago, the Phanatic almost squished him!!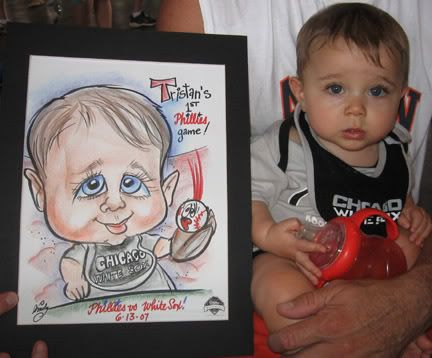 Here's a young Sox fan who endured his first Phillies game...
(see above where I mention that the Phillies SWEPT the Sox)