Acually, today found me doing complimentary caricatures for a corporate vendor at an
extreme-sports venue...that would be skateboarding, BMX biking, and video gaming! I love how I never know just where I am going to end up...but one thing is certain: people love caricatures!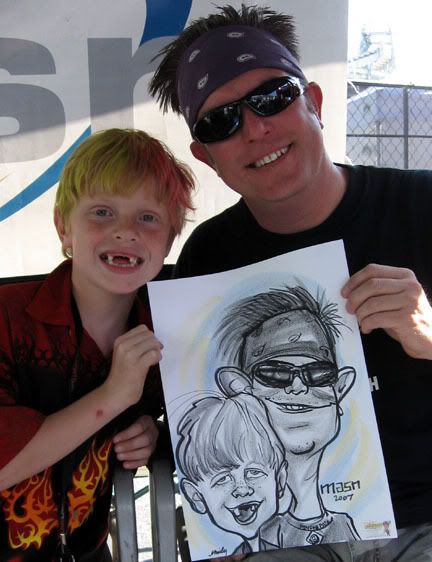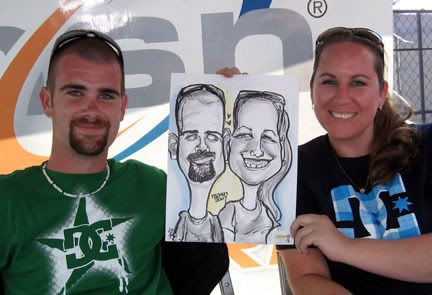 Normally, I personalize all my live drawings with the subject's name, but the noise level at this event was so overpowering that I decided not to even try. Interestingly, that's somewhat of an issue among caricaturists--some feel that a good caricature should not
need
a name, that the likeness should speak for itself. Others feel that a name is a embellishment that adds to the drawing. I've always enjoyed calligraphy and cool-looking fonts, so I add names when I draw live---and when I can hear!!!