...especially as the Phillies are actually in the running, trying to catch up with the division-leading New York Mets. Tonight's game had lots of smile-worthy moments...
A couple I had drawn last August brought their children to get a caricature from me. I remembered them because I had taken their photo (they are on my website under Live Caricature-Couples..the Yankee fans!) and the kids were so cute. Here they are: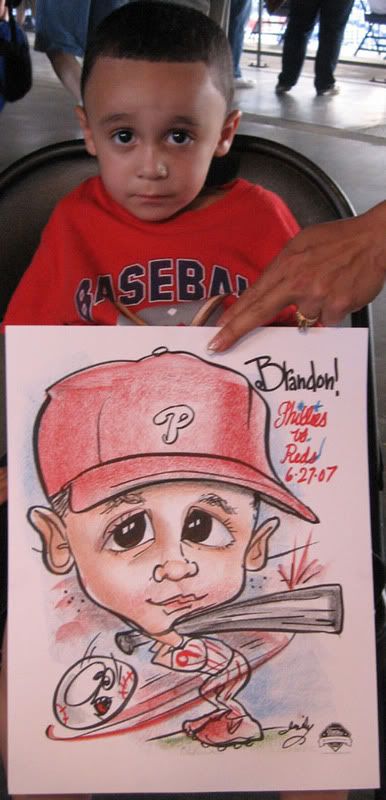 Twins are always a challenge to the caricaturist, but these sisters had pink cheeks that just
were
their likenesses!
Finally, when there's a rain delay, it's good for business AND I get to draw raindrops and lightning!