No more baseball games for a bit. Here's two from yesterday afternoon that stood out: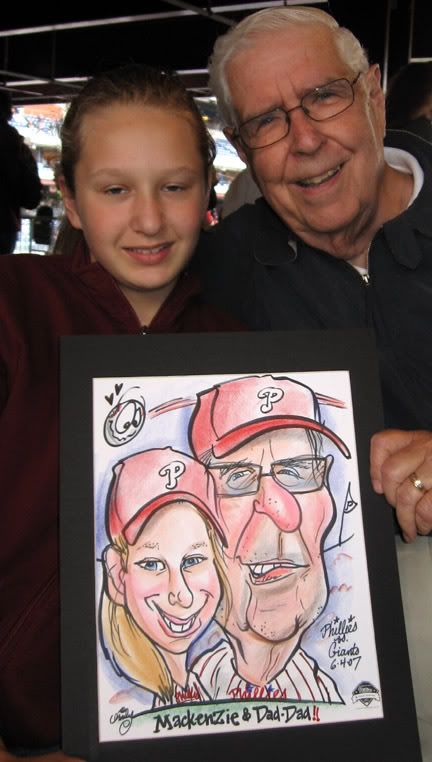 A young teenager and her grandfather...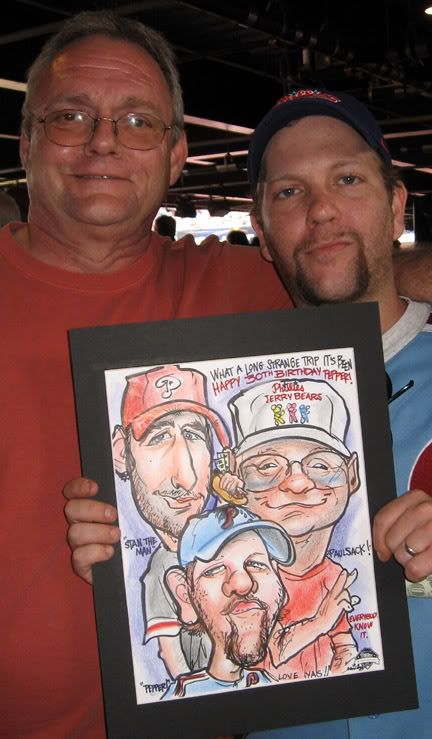 These guys were celebrating the fu-manchu-ed one's birthday--the missing one was more interested in the game than the caricature--but the remaining two kept having me write more and more stuff on it...