This is an unfinished digital work-in-progress, using Photoshop 6 and a Wacom Intuos 3 tablet. I don't think I will ever understand all the nooks and crannies of PS, but I am trying!
The victim is my boyfriend's brother (eventually my boyfriend will be in it too, but for now this is the scheme of things!). Here's the reference photo.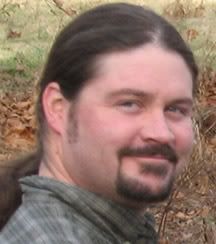 And here is the progression...