The Phillies begin the second half of the 2007 season closing in on their 10,000th loss as a ballclub, a feat apparently unmatched in all of sports. To me, this just speaks of their longevity as a team, ( more than 100 years) but what do I know? I've only been a baseball fan for the length of time I have been drawing at games--a mere 3 1/2 years. When I started, I didn't even know what an RBI was!
Last night, among my first customers were a couple from St Louis on their honeymoon, who came to Philly to see the Phillies play...the Saint Louis Cardinals.
I had a little fun drawing her wedding tiara...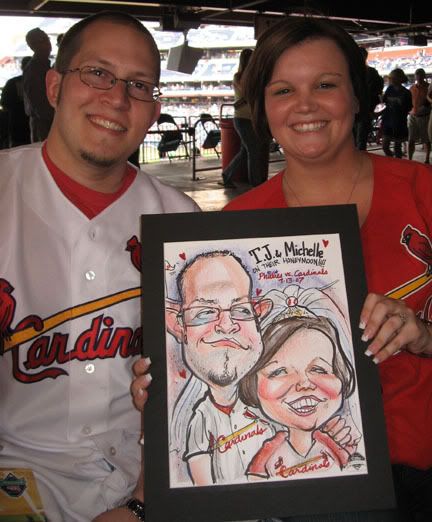 Here's a young man with some vivid coloring...unfortunately the camera flash whited-out the drawing a bit...
Finally, a young couple who were a joy to draw, and were happy to add my drawing to their collection of caricatures...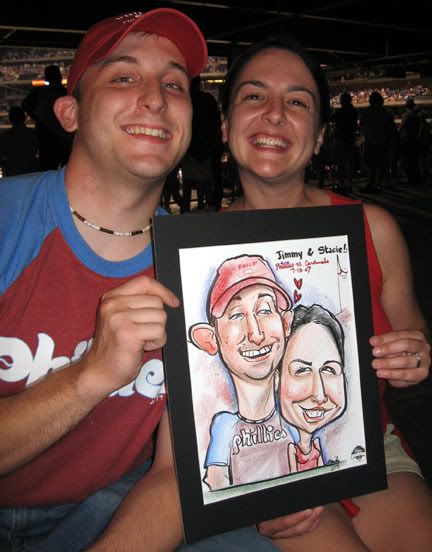 By the way, the Phightin' Phils staved off that 10,000th loss with a final score of 13-3 (on Friday the 13th, no less!)