The Phillies fans and Mets fans have a long-standing, somewhat heated rivalry, but the ones I drew this weekend were happy to be in our park. Especially as their team took three out of four...:-(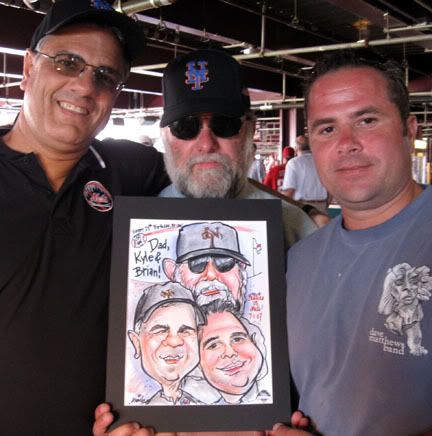 Here's a father and sons...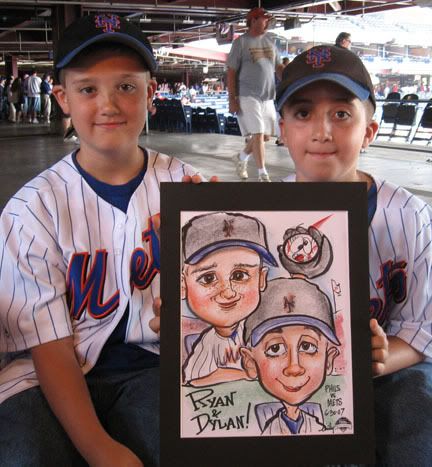 Two young brothers....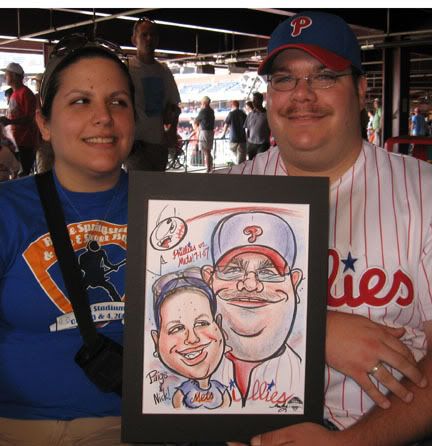 ...and horrors! A Mets fan married to a Phillies fan!