My day was spent (along with Sam) at TWO locations teeming with thousands of people...an afternoon Phillies game and then my fair in the evening.
Here's one photo I took at the game--a lanky young Yankee fan dragged to see the Phillies play the Nationals...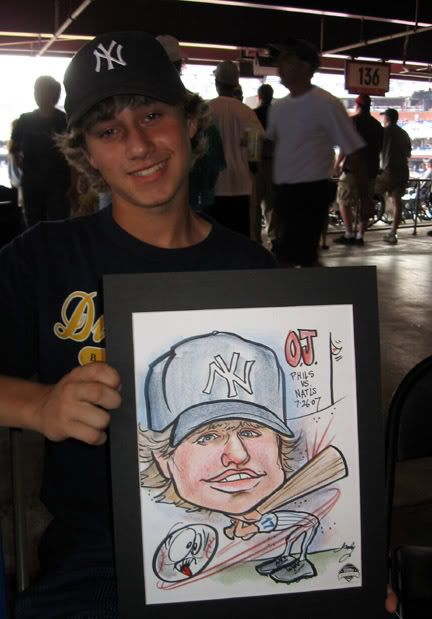 Much later, this carnival-going couple came and sat for me...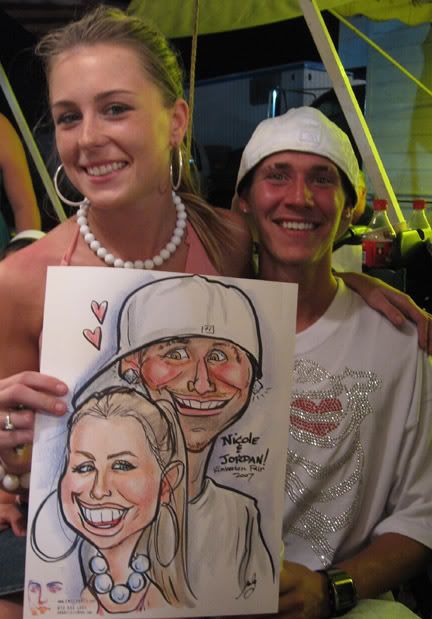 Here is a view of Sam and my son hanging out during a lull...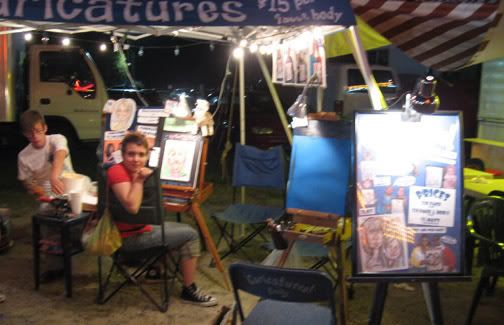 And finally, here's a view up the midway a bit. I have been situated next to a family-run cheeesteak/sausage sandwich place for the better part of the last ten years. They're one of the reasons why I enjoy doing this fair-- plus I've gotten to see their kids grow up-- one week out of every year (and vice-versa...)

To see Sam's work so far, go to her blog ( it's in my list of links--Sam Gorrie's Blog)