...I was able to get a few caricatures done, before giving up and clearing out!
It seems to be a tradition that ONE night at this fair gets rained out. I don't recall it happening on a Friday before, but that's the evening Mother Nature picked this year.
Here's a little sweetheart I drew just as the winds were picking up; her dad was nice enough to hold onto my tent AND shoot a few photos. Thanks to Alison's parents for braving the storm and sending me these pictures!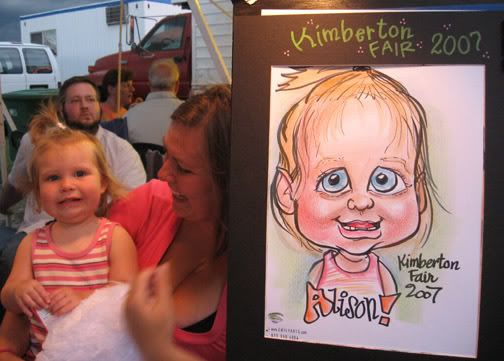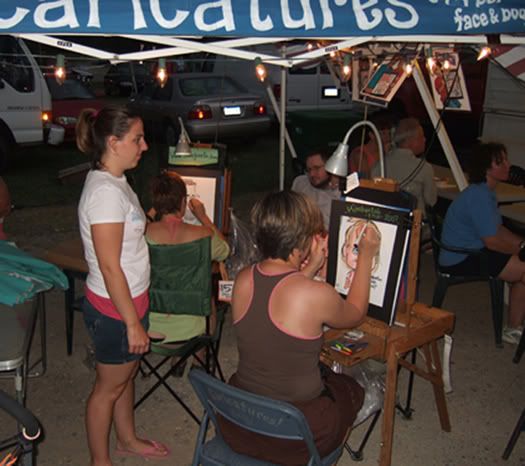 You can see Sam and her lone customer of the night in this one:
This father and daughter must have REALLY wanted a caricature, they sat while buckets of rain were coming down. He even left his umbrella for me since it was blocking water from my easel. ( Don't worry, he'll be back for it on Saturday, last day of Kimberton Fair 2007...)