Another chilly November day, another outdoor gig! This bank grand opening was quite comfortable, though, as I drew in a heated tent (along with a face painter, children's activities, popcorn and other goodies-- and a small band that included a steel drum!).
Matt and Stephanie, of PartyDelaware.com, ran the festivities, and here they are: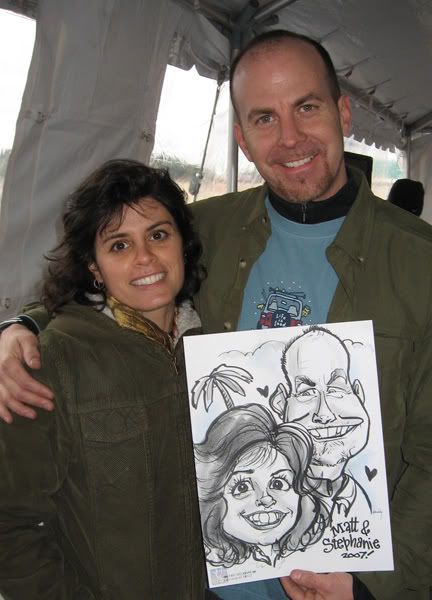 Matt kindly photgraphed me with some of my subjects: (thank you!)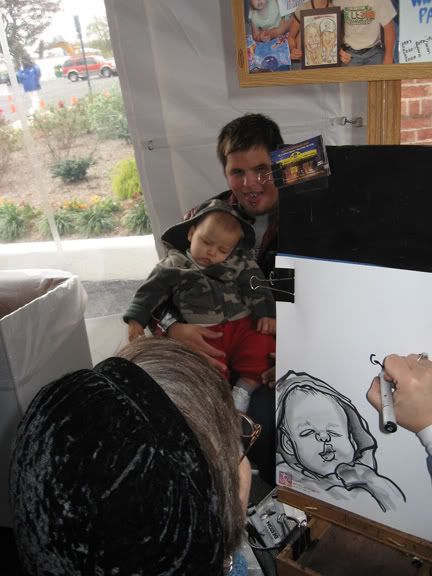 Yes, this young dad requested that his tongue be drawn hanging out to show off his piercing...