I just returned from a wonderful, relaxing Caribbean cruise with my boyfriend John, where I didn't draw a thing the whole time!!! Here are some photos from our trip: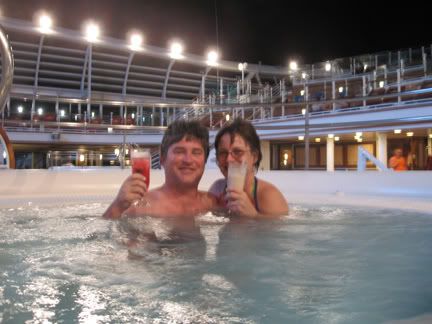 On the top deck...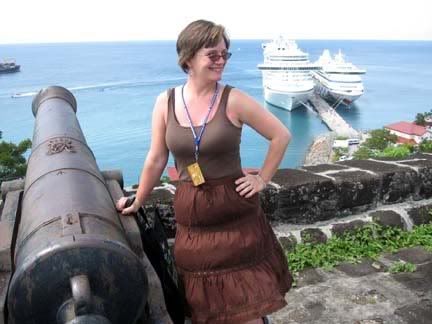 On the island of Grenada....( we were on the
big
ship!)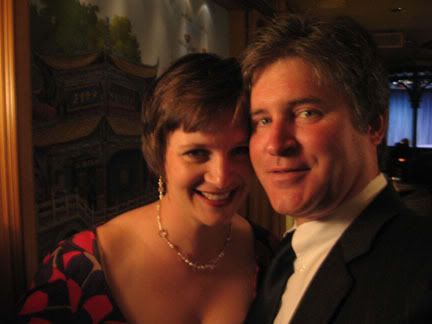 Formal Night...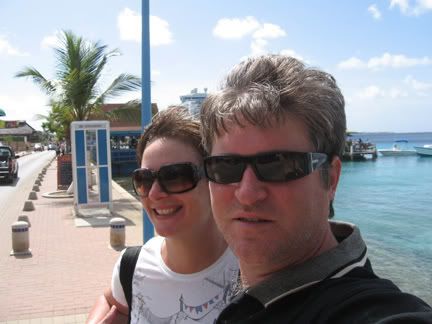 On the island of Bonaire...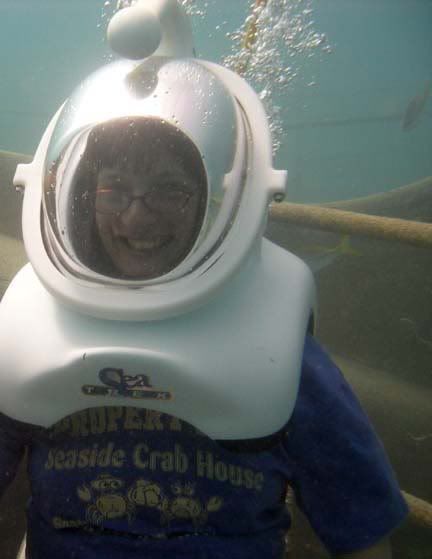 And finally, 20 feet under the island of Aruba!!
This was daring for me, but once the first beautifully-colored fish floated past my face, I forgot to be scared.
Back to the drawing board soon!