Court Jones (www.courtjones.com) today announced on our NCN forum quite an ambitious project for the next Face-off contest. It's to caricature a political figure from any age or country, in three dimensions!
Since I had so recently done my own digital version of Hillary Clinton, I chose her as my victim. She has an animated face, as you can see from the references I have turned up so far.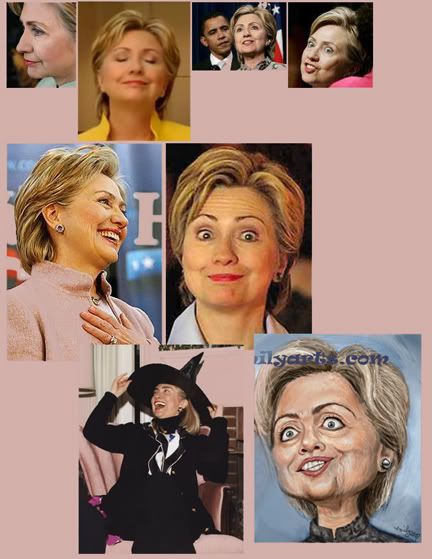 The various deadlines in this challenge include rough sketches, a turnaround (front and profile), an armature, raw sculpture and finished sculpture. The judges are Celestia Ward (two-time 3D winner at our NCN conventions) and David O'Keefe, noted caricaturist-sculptor. Both are featured in my posts on the NCN convention in October. Court is also a judge, and kudos to him once again for putting this all together.
I went out and bought a pound of Super-Sculpey today!