Before my vacation, I had the pleasure of drawing a couple's caricature for a sign-in board at their wedding. They had me do a digital rendering of them to be matted and centered on a large sheet of illustration board, which their guests would then sign as they arrived at the reception.
This is the final: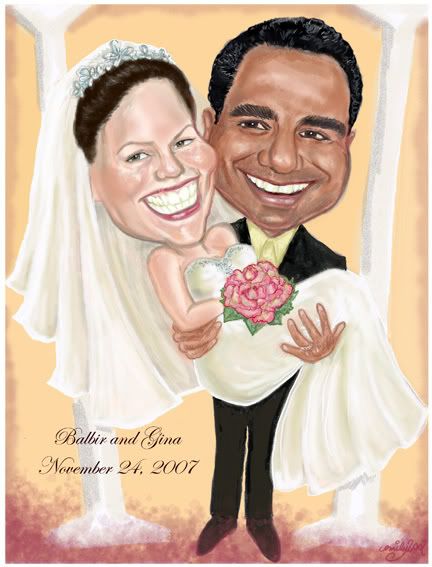 The bride had emailed me photos of herself, her fiance, and various other things she wanted. Her wedding colors were tangerine and garnet.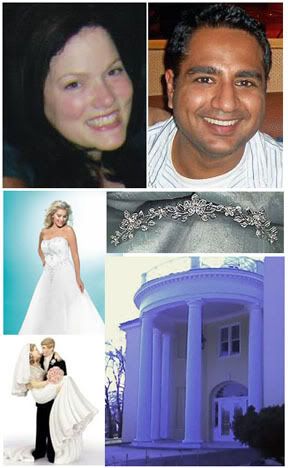 Here are the two sketches I emailed for her approval before finishing the piece in Photoshop. You can see how it evolved...we made a few small changes.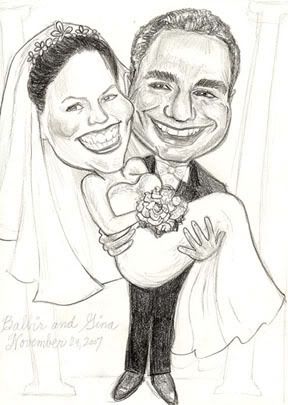 This process was very enjoyable for me, especially since on the day of the wedding, I was floating somewhere in the Caribbean, knowing that people were signing my contribution to their happy day!
Thanks Gina and Balbir!