..in one day (Saturday). The first was an afternoon celebration for an adorable little girl, who fell asleep by the end of her party (that always happens to one-year-olds!). I drew her several times with various cousins, and all the kids got their own single drawing too. It was held in an Indian restaurant with some particularly good food, so I'll definitely be going back for dinner soon!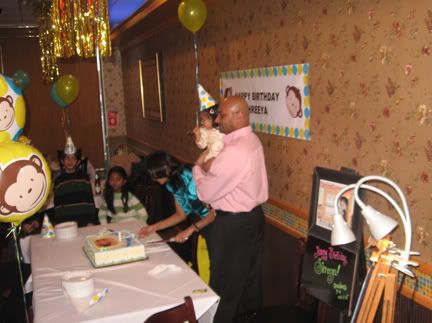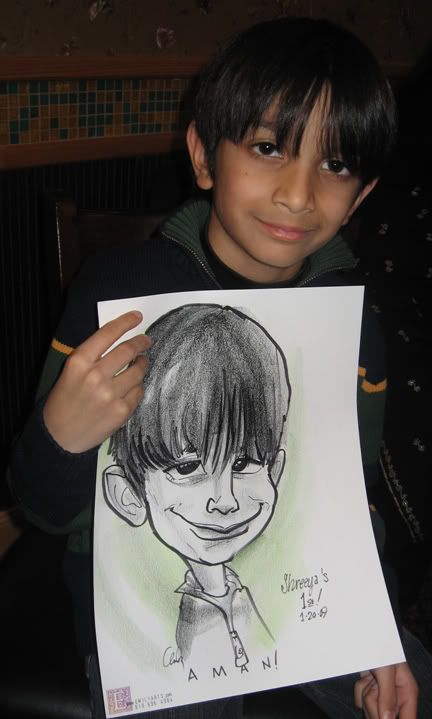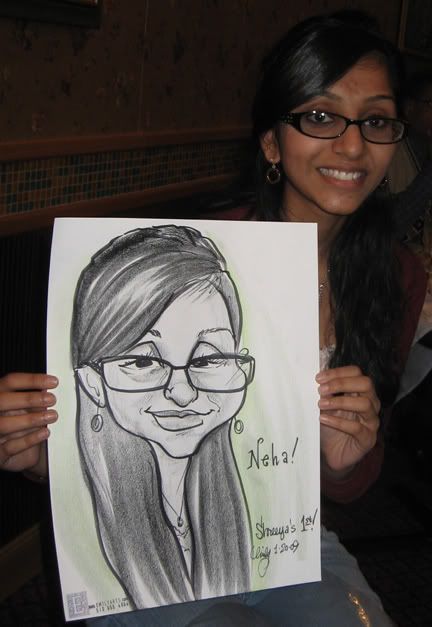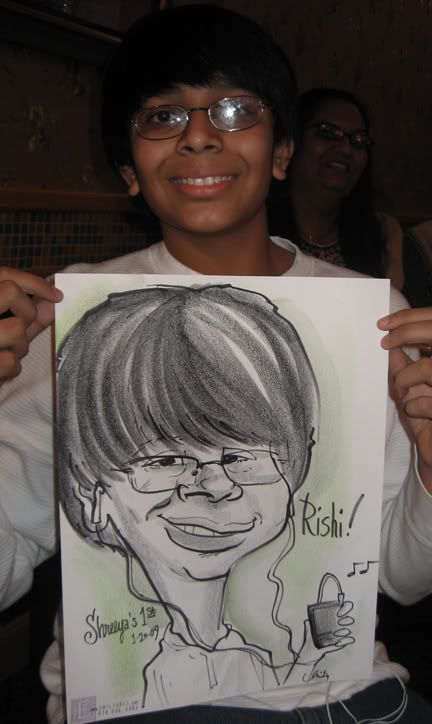 Then it was off to an evening party in the home of a new fifty-year-old! I kept looking at him and trying to think of which old-time movie star he reminded me of. Then one of the guests said it--Errol Flynn! So the birthday boy and his lovely wife got their caricature in color with a Hollywood glamour theme.
For everyone else, since there were so many people there, I drew in my usual black and white, but without my arstix shading. It made more a bit more graphic look, as I used my Copic Wide marker for dark masses like hair or clothing.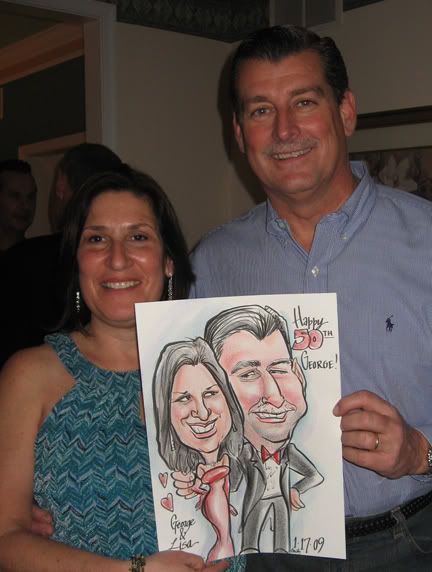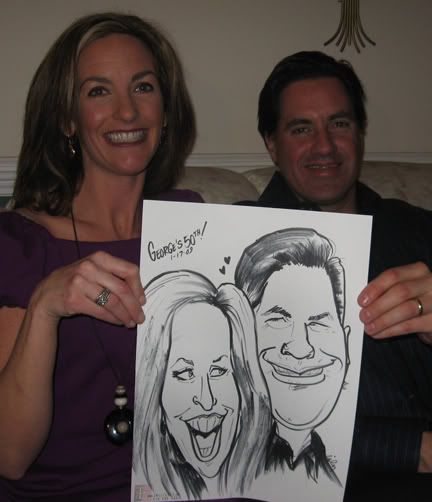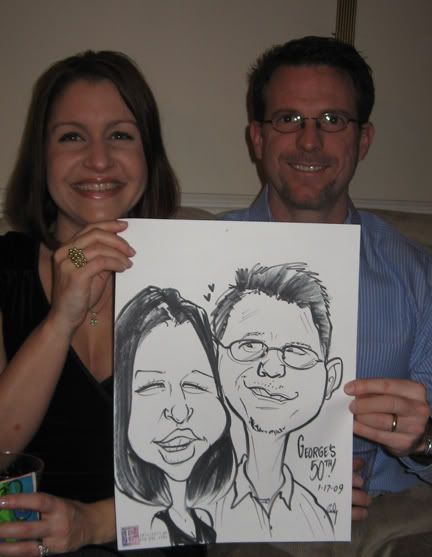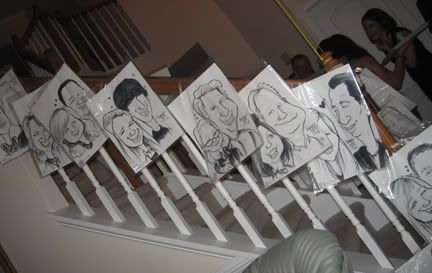 The host's daughter was such a sweetheart...she took coats on a cold, cold night AND she hung all the drawings on the banister for everyone to see. Thank you, Jenna!
And happy birthday to both my guests of honor!
Update 1-19-09
I received an email this morning from the little birthday girl's mother, with a photo! :-)
Hi Emily,
I just wanted to say thank you again for making Shreeya's first birthday even more special with your fantastic caricatures! Everyone loved them and enjoyed watching you draw all the pictures!
Update 1-23-09
The wife of the birthday movie-star-lookalike sent me this nice note:
Hi Emily, After such a busy weekend and a crazy week I wanted to tell you how great it was having you at the party. Our guests were so surprised and loved watching you draw the other guests as well as themselves. You made the night memorable, I received wonderful feedback from all of our friends.
Thanks again!
Thank
you
both for having me!