The Phillies have pulled themselves up by theirs, and are now in first place in the division! They should make the playoffs if they can win two more games.
I thought I'd include a photo of what's just a few feet to the right of my usual caricature location at Citizens Bank Park.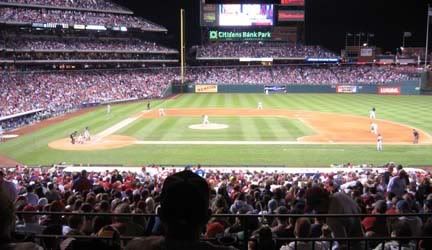 That's ace pitcher Cole Hamels on the mound for the Phillies.
Our mascot decided to run out on the field tonight in defiance of Philadelphia's anti-streaking laws, to huge laughter...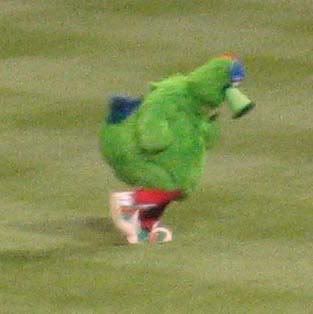 Tonight's caricature anecdote is about my first drawing of the evening, two sisters. I had finished the one, and a man walked by and said to them, "It's not even close." Grrrrrrr! As I was finishing the second, another stranger stopped and told them they "were gonna love it." Now, caricaturists do get both types of comments, but usually not in quick succession like that!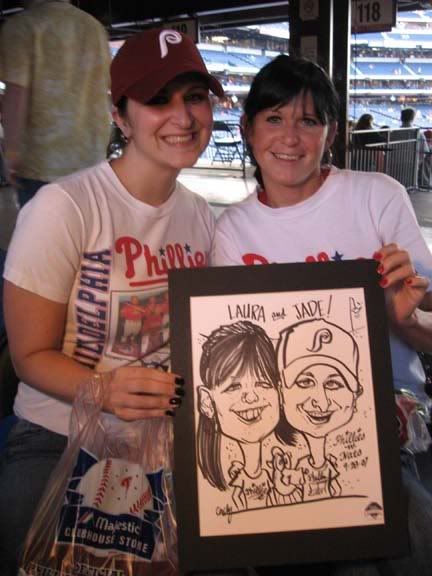 Just had to photograph this little cutie with her lollipop...