Once in a while, foreign tourists turn up at Phillies games. Last night, a wonderfully warm couple from Suffolk, England happened to end up in my chairs.
(I love English accents!)
Earlier in the evening, I had been asked to draw (from a photo) an English Phillies fan, who also happens to be a London bobby! Her American friends host her every summer so she can see live major league baseball. Her friend here wanted her drawn with the Phanatic so she could fly over and present it for her 50th birthday later this fall.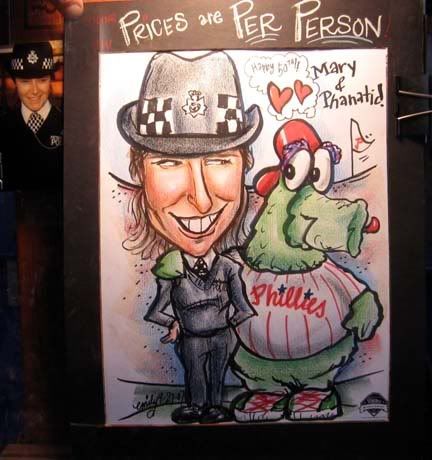 And here are two all-American, apple-pie and baseball kids...