Reno,Nevada--the 2007 National Caricaturist Convention is under way!
Tonight was the opening reception, tomorrow the fun begins in earnest...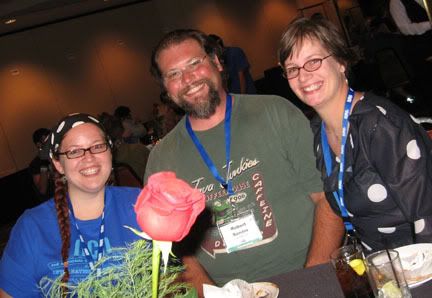 That's Celestia Ward and her husband, Rob Sundin of Two Heads Studios...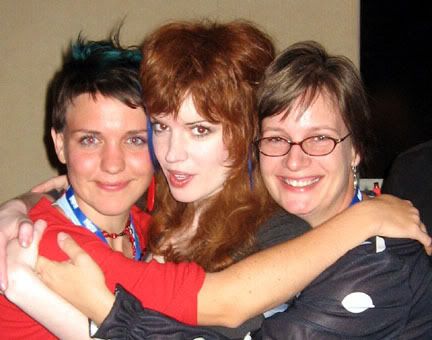 Here's Sam Gorrie, Marlo Meekins and myself.
Oh, and back home, the the Phillies made the playoffs for the first time in fourteen years! They deserve all the accolades that will be coming their way after an incredible season full of heart and character.