There were some remarkable faces/stories in front of my easel last night...
This adorable little girl was so shy at first, that her dad sat her on his lap and told her I was drawing HIM. When I showed her the picture, she giggled, "That's NOT YOU, Daddy!"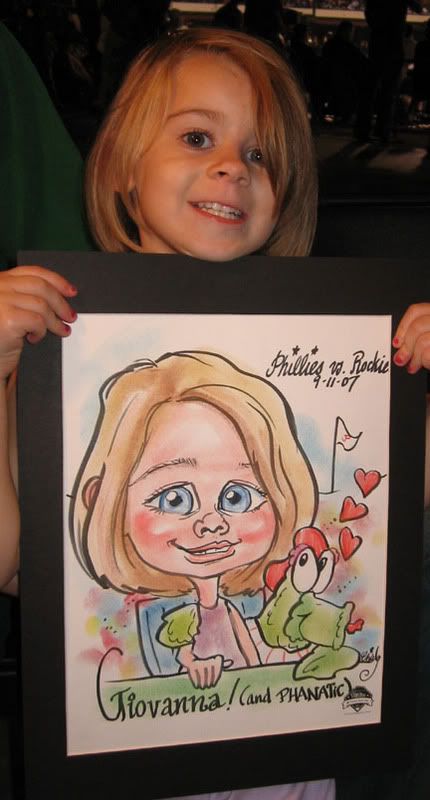 This drawing kept getting laughs from passersby, so the girl was getting really antsy, especially when one uninformed bystander shook her head disapprovingly and told her it looked pretty silly. So I pointed to the sign, and said, "Well, it DOES say caricatures, not portraits!" The bystander said, "Oh! It's
supposed
to be like that!?"
Sigh...
When I showed the couple, they were happy--and relieved!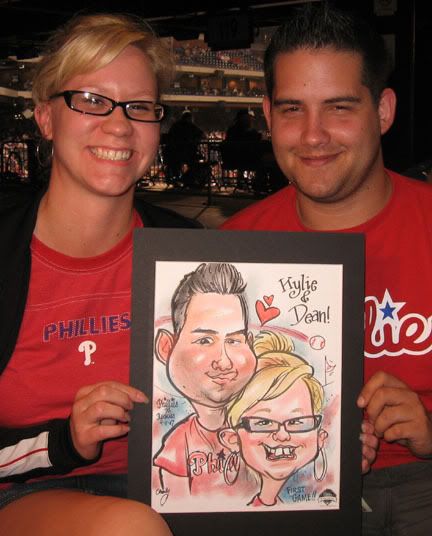 This couple--a brother and sister--had beautiful accents. They were visiting from Wales, UK. (They did tell me the city, but to me it was not only non-pronounceable, but also un-spellable.) The best part was, seeing their faces when I asked them if they'd ever been to Alton Towers theme park in England, (they had) where I have some friends among their caricaturists!