I own a rather blah-looking desert plant that blooms once or twice a year, at night. On that night, it is no longer an ugly duckling, but displays one of the most spectacular and heavenly-scented flowers in the world. The huge delicate blossom only lasts until morning, then it is spent. This year it has bloomed twice, both times on evenings that, incredibly, I happened to be at home...
(no gig or baseball game!)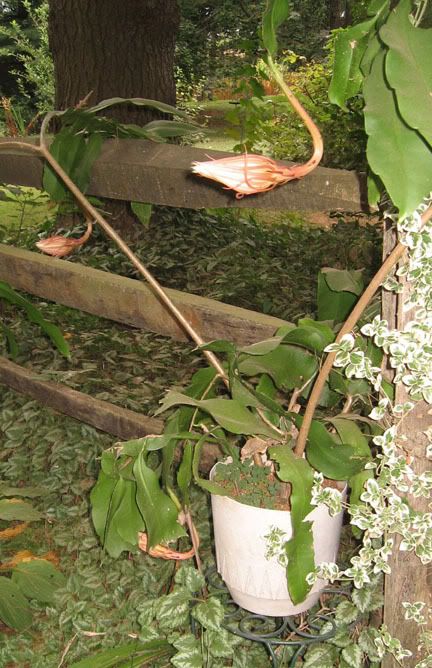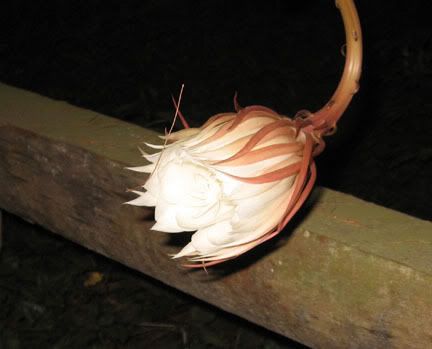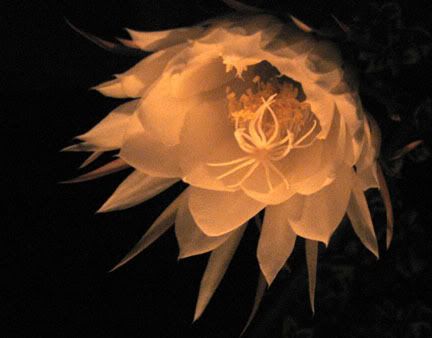 It's called a night-bloominhg cereus, and the cutting was a gift from my oldest, dearest friend Mary.
Love you, my HS!