Saturday evening's gig was an open house on a beautiful farm. I got to work in the loft of a bank barn: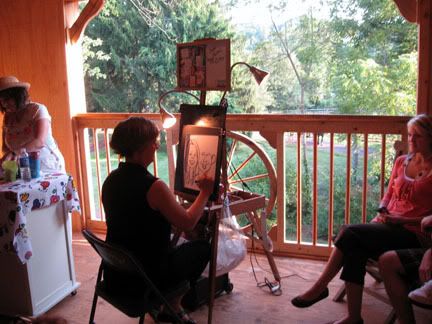 Here's the finished caricature I was working on in the previous photo: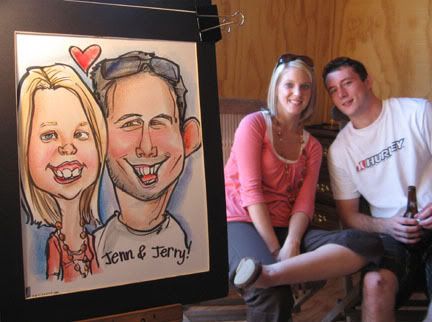 The hostess graciously extended my stay when some of the guests asked her to keep me going! :-) Here are some more people I drew!