Well, it's the end of September and rather unusually, it's still shorts-and-flip-flops weather here! I can't tell you how nice that is for me at ballgames, as there's nothing worse than trying to draw with chilled-to-the-bone fingers.
The Phillies won tonight, so playoff hopes are still dangling by a thread.
Here are some of the fans I drew...
Boyfriend and girlfriend: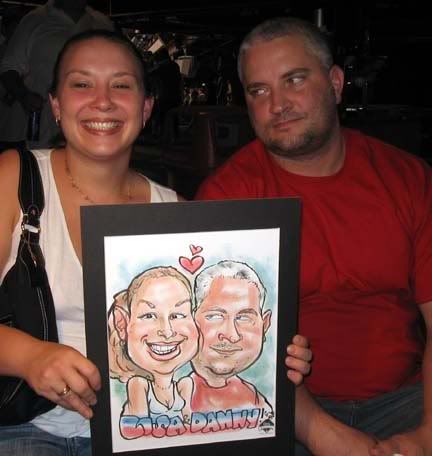 Brother and sister: (she initially had to be forced by her dad to sit for me)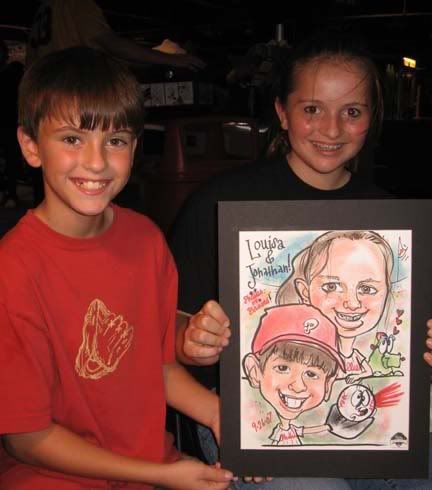 Father and daughter: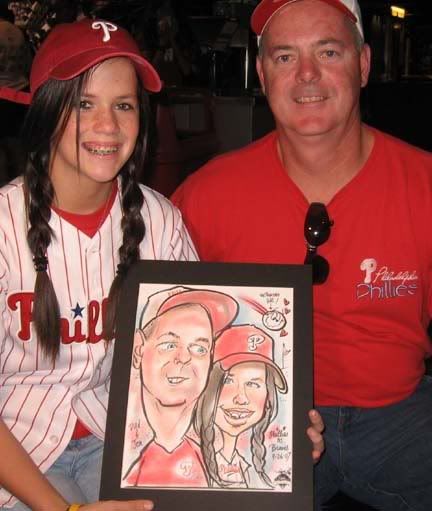 Another boyfriend and girlfriend: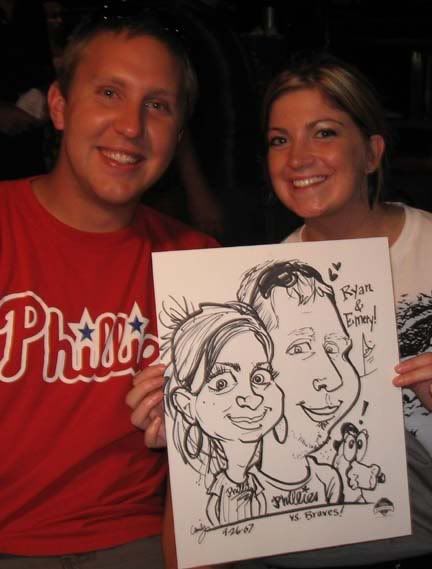 "My Three Sons" ( and that TV show was before my time!)
And last but not least, my buddy Trey (whom I first drew at the Phillies Phestival, (way back in May-doesn't seem like that long ago), the boy whose lap got squished by the Phanatic, came with his entire family to get a another caricature.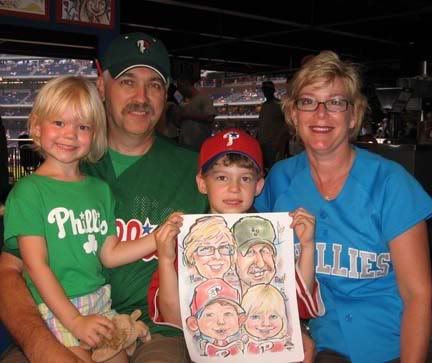 Trey is a budding artist, and was very interested in how I depicted his mom, dad, and sister. I told him to keep drawing every day and fill up those sketchbooks!
His mom kindly took a totally-engrossed photo of me while I was drawing her...