...not on paper, but drawn on a large pillowcase---so she can hug her hubby any time she wants!
The client allowed me to post this, the preliminary drawing, since his wife has no clue it's coming. The actual sketch was done with fabric markers and paint. When he sends me a photo of it on the actual pillow, I will post that too.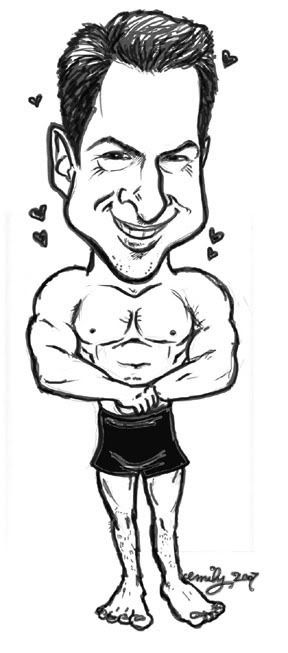 On another topic, I just found out my Hillary sculpture took third place in the NCN December Face-off. My friend Paul Moyse took first with his sculpture of Mugabe. (see his blog in my Links list). Paul also recently had the honor of drawing caricatures at
Paul McCartney's
private family Christmas party...that will be one caricature gig he'll never forget!