Last night, I had the fun of drawing at a little girls' 1st birthday party. Her parents hosted a houseful of friends and relatives, many of whom were drawn with the birthday girl. Earlier in the week, I had emailed a digital caricature (my free offer with parties now), and here are the proud parents posing with it after it had been signed by everyone: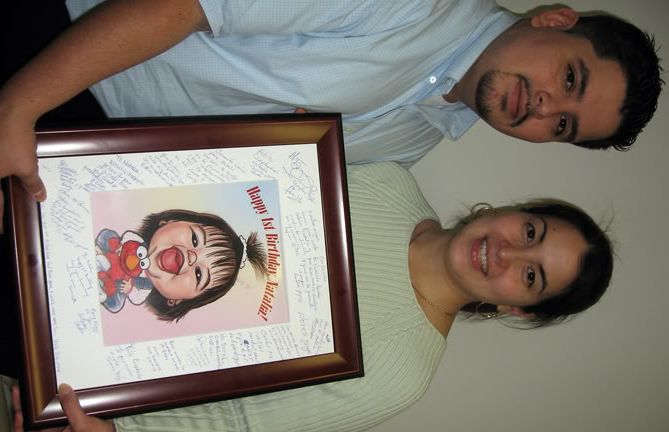 (Little Natalia had fallen asleep by photo time!) One of the advantages to using digital caricatures for sign-ins is that if any mishaps occur, another can easily be printed out. Mishaps? Caricatures are funny, and sometimes kids add to the humor by drawing their own embellishments...in this case, someone blacked out the whites of the baby's eyes! No problem, I told the mom, just print out another one. Once, years ago, before digital drawing, I did a large hand-drawn sign-in board for a bar-mitzvah. Someone drew a handlebar mustache on the birthday boy, and that one couldn't be remedied so easily! I ended up having to redraw his face and gluing it to the board, which already had all the signatures.
Here are some of the guests. At this party, guests were done in BW, and family members in color.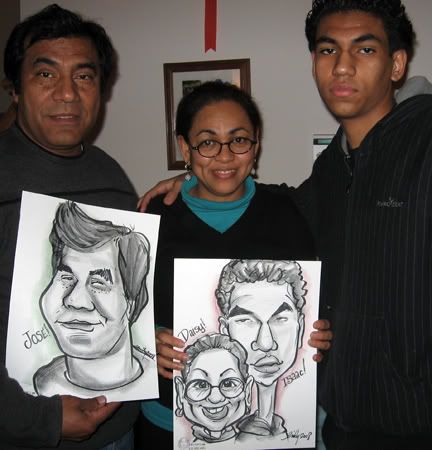 I asked this young man if he ever smiled, and he smiled and said, "No." LOL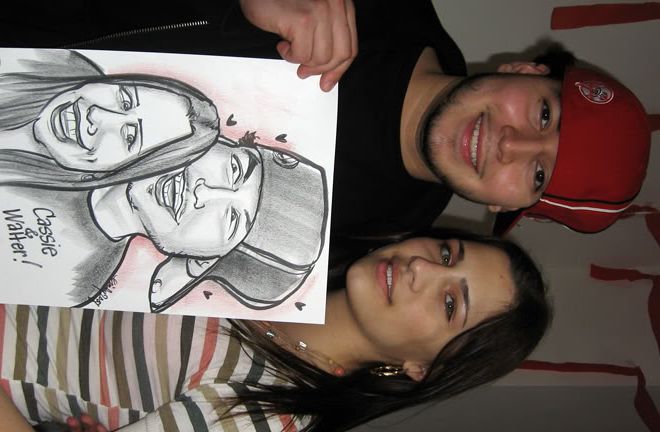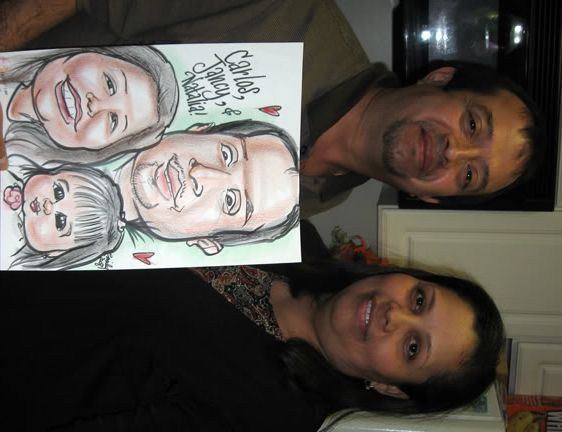 The birthday girl is in this drawing, but she was asleep by then-- I'd drawn her so many times by then I could draw her from memory!