Last night, I had the double pleasure of not only drawing at a lovely event, but seeing the corporate president be presented with a beautifully framed and matted caricature (drawn by me from a photo last week). The matt was signed by his immediate employees, and it was presented during the speeches preceding dinner. His executive secretary pulled it off, secretly, right under his nose!
This is the actual digital painting: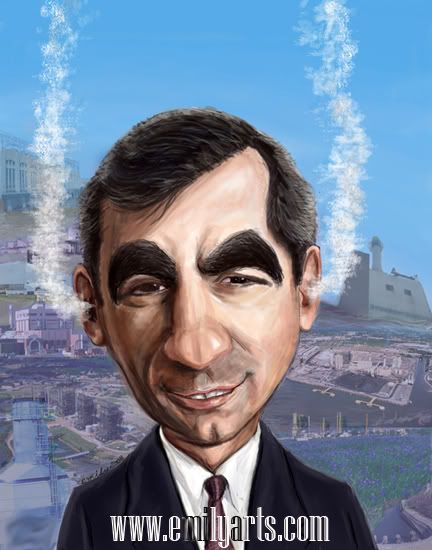 And here he is with a smile!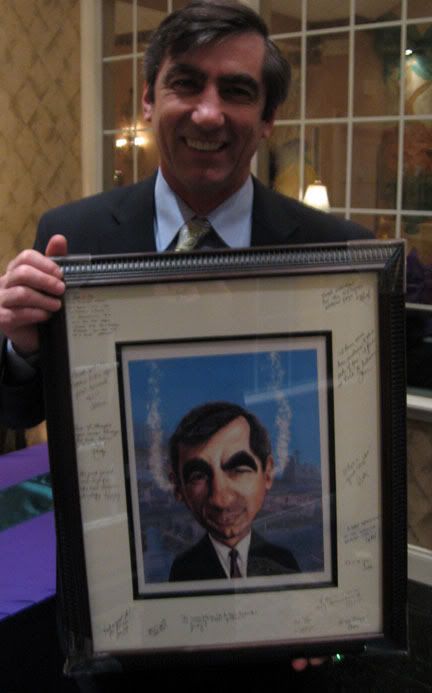 The party had a Mardi Gras theme, these were some of my subjects: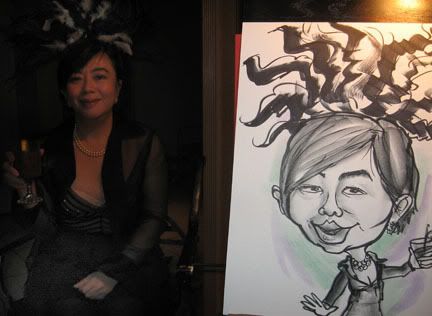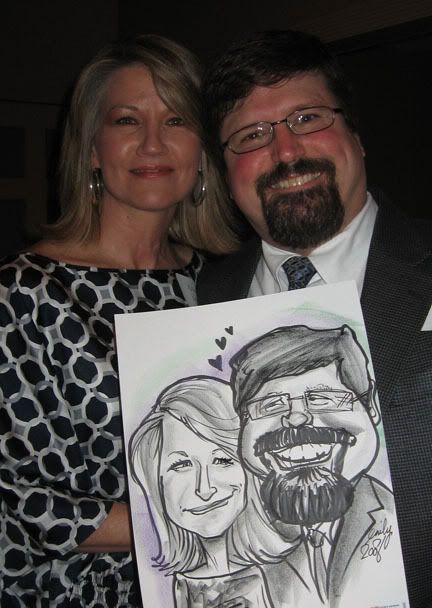 Another nice touch was enjoying a sushi buffet during a break. Taking a short break is a rarity during most gigs, as my intent is to get the most people drawn that I can in the allotted time; but here, the other artist and I were able to stop briefly while the speeches were going on.