Last night, my caricatures were the entertainment at a surprise party thrown by a husband for his about-to-be-40 wife. I arrived and began drawing my usual B&Ws before the guest of honor arrived, and was jokingly told that she was really only 10 years old---her birthday is February 29th! They arrived to much cheering and laughter--then a short while later, he came over to me and whispered, "These are supposed to be COLOR caricatures..." OOOPS! I didn't read past the address/time on my spec sheet from the agent!! So, I sent one of the kids around to collect all the ones already done, so color could be added as time permitted. It all turned out happily in the end, and this artist learned to never assume all party caricatures are BW!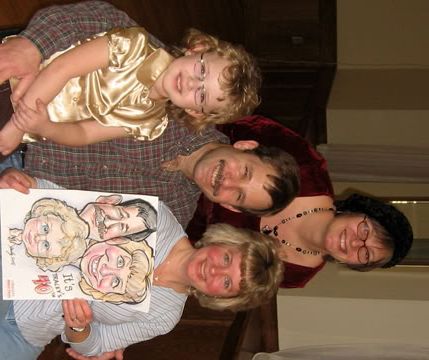 This is the birthday girl, her family and the artist at the end of the party.
Here are some other guests...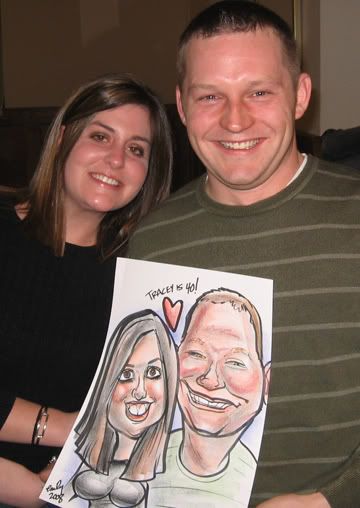 She
asked
for augmentation!
This girlfriend requested for her BF, "man boobs and a beer gut"...