Busy day drawing and learning!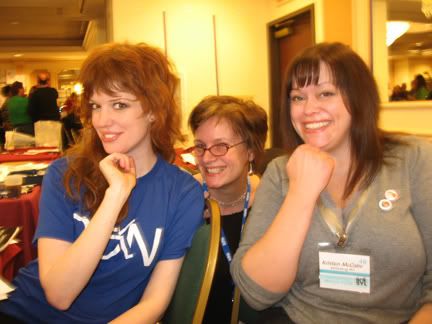 Marlo Meekins, myself ( Emily Anthony!) and Kristen McCabe...check out their blogs in my list...
Here's Tom Richmond demonstrating his Cintiq draw-on computer, using Photoshop...ditto about his blog in my list.
This was Joe Bluhm's workshop on drawing caricatures from photos using Photoshop; he also created his next podcast during this demonstration...and ditto again on the blog.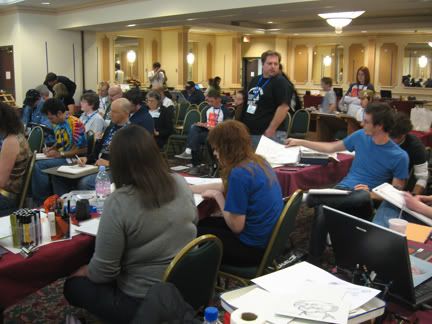 Artists warming up for the likeness competition, where we all draw from the same photo and then vote for the best.
We'll be drawing into the night...