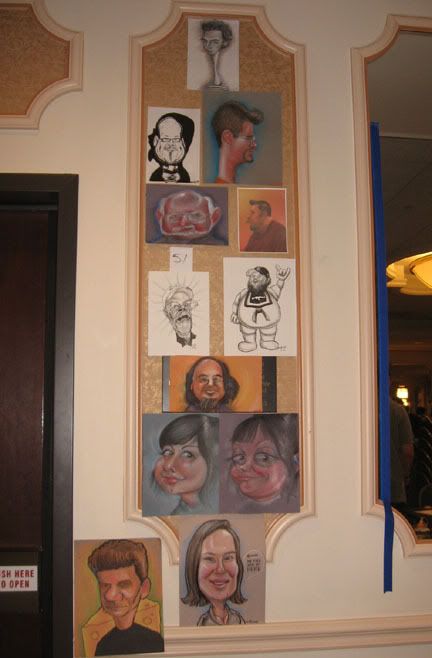 We were all given wall spaces to hang our work. Here's mine. Below are photos of the subjects with their particular drawing.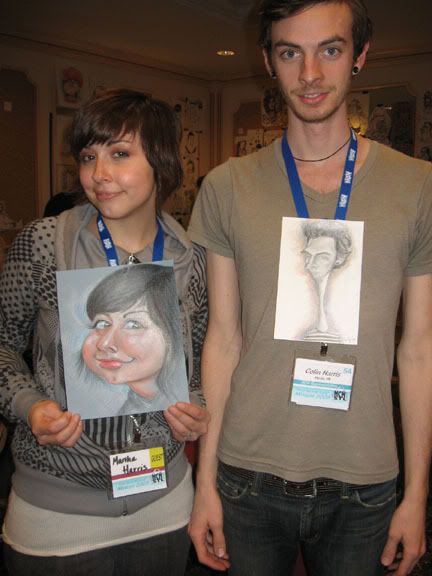 Colin and Martha Harris of Philadelphia...they received quite a few good ones from various artists.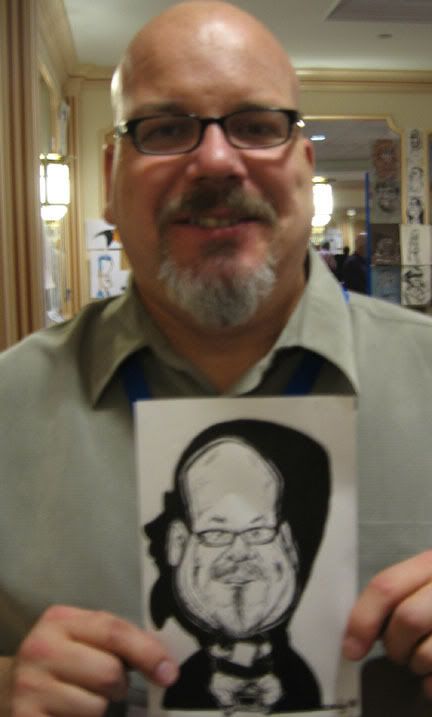 Chris Galvin from Texas. I was happy with the way his silhouette framed his full-body caricature...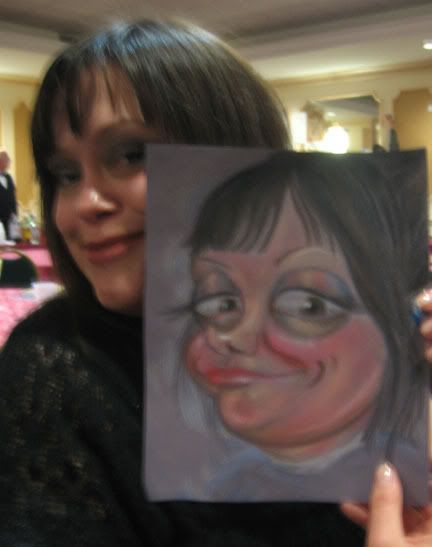 Kristen McCabe from MissouRAH. She's lots of fun and so talented with color!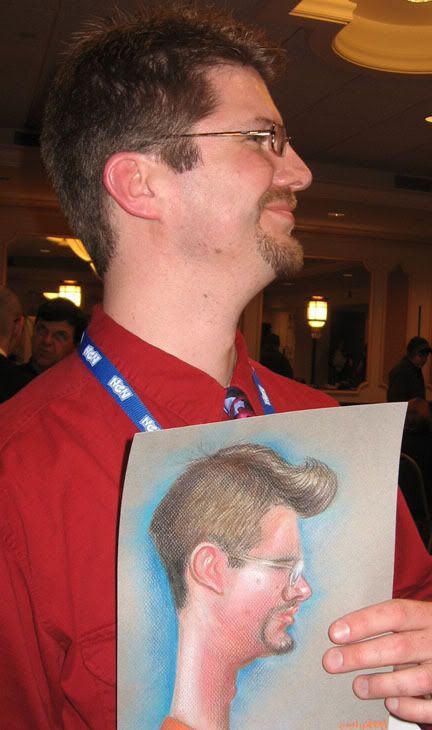 Lorin Bernsen from Texas..another recipient of mutiple hilarious drawings at this con. Mine wasn't one of them....but he liked the likeness!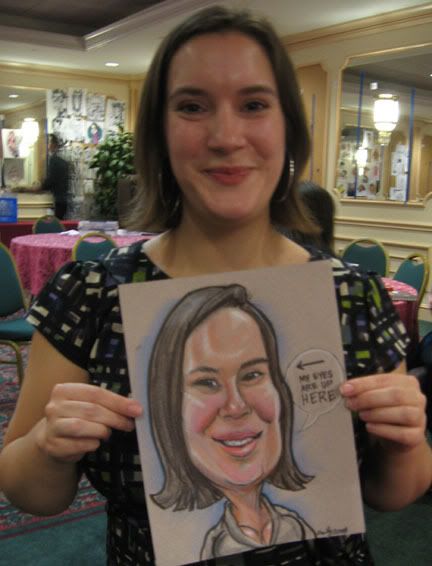 Here's Adrienne from Chicago, the lovely lady of the mini-con's "Silver Archie" winner, Roger Hurtado. His sagging award shelf really needs this latest award...anyway, Adrienne liked the joke ( it says "my eyes are up here").
Jert, from Atlanta, Georgia, called me a name when I gave him this drawing, but he was laughing when he said it!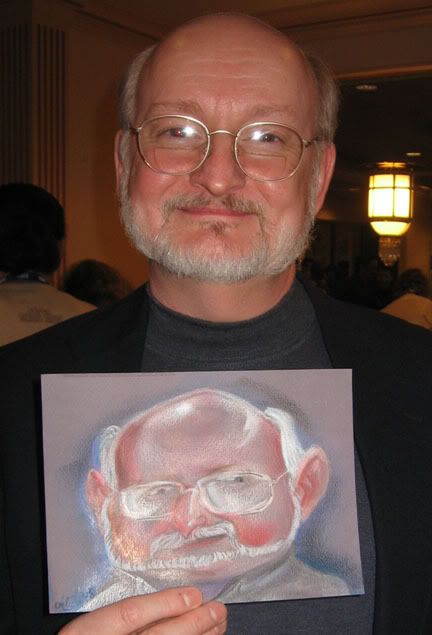 Paul McCall, another first-time con goer, hadn't ever sat for his own caricature before. Lots of us made up for that!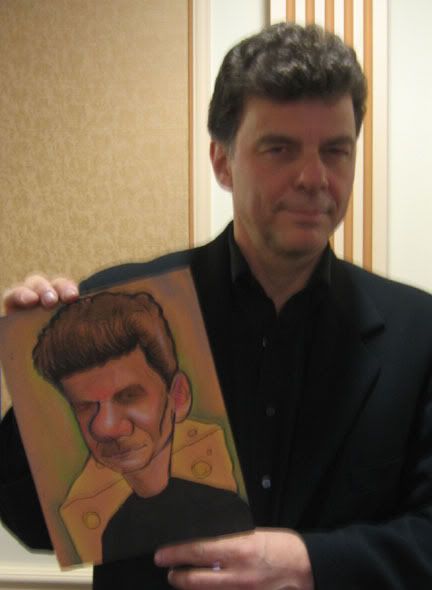 Finally, Rick Wright of Baltimore,Maryland. He likes cheese.(dotcom)