Here is the latest version of my soon-to-be-ordered vinyl stand-up banner.
I am pretty satisfied with it for now, down to the 'studio digital' samples, which may not end up in that order. The last one on the right, of my yoga-fanatic son, is still in the preliminary stages---so that's the hold-up...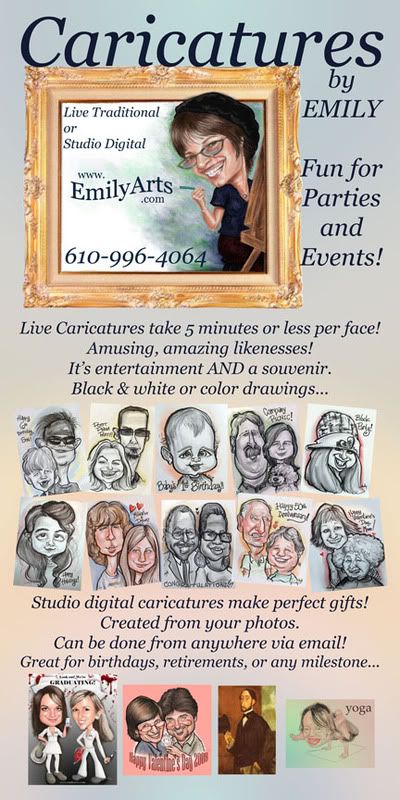 My focus is on "real people" samples rather than celebrities; I may do a "celebrity caricature" banner next time. For now, I'm using as samples ( find them!) my three children, one of their boyfriends, one of their best friends,Edgar Degas, my fiance, myself, and a bunch of other people I have drawn in my travels!