After our gig, Marlo and I motored up to one of the country's largest music festivals, in Bethlehem, to work in the caricature booth. It was so huge and overwhelming that I forgot about taking many photos, but here are two. Thanks, Gene, for having us!
Here's Marlo at work..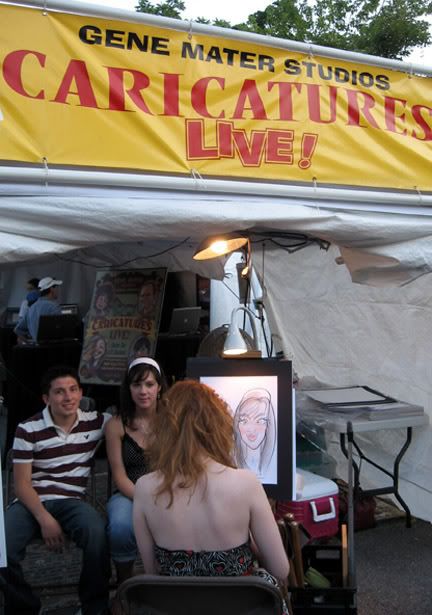 And here's one of my efforts...