Here are a few chalk-and-glove caricatures from the past couple of days.
A college-bound young man and his parents: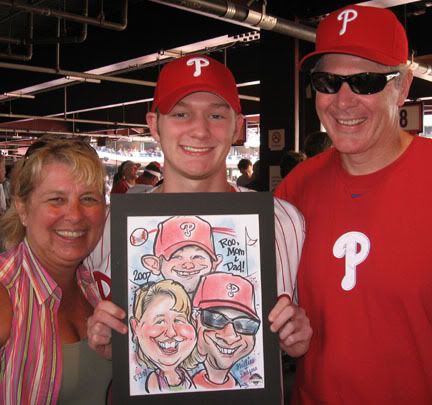 A hot-dog chomping boy and his best friend: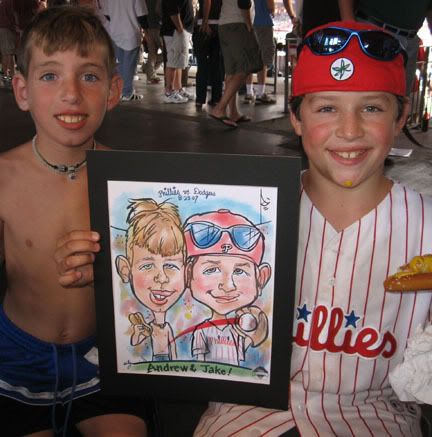 A young couple in love: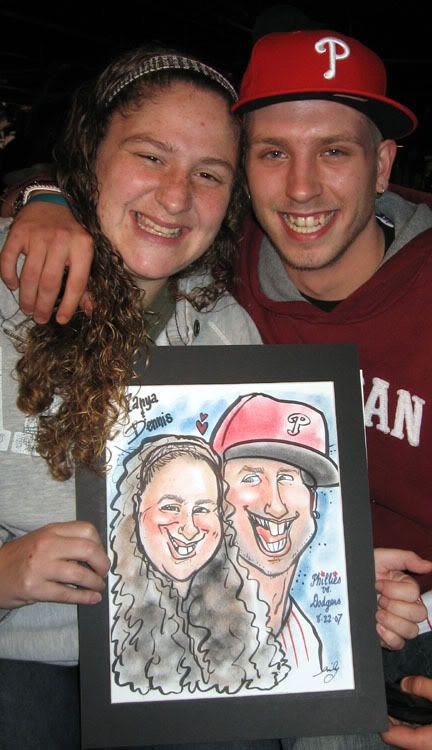 And finally, two somewhat-inebriated young wives whose sober husbands egged them on into getting a caricature. When I asked if they wanted me to draw their beers, one of the husbands said, "You'd better draw eighteen, then!"
Well, I drew five...