This month's new NCN Face-off Challenge is to caricature an artist, from their own self-portrait, in their style. I chose Edgar Degas because there are many things about his art that I admire. His portraits are incisive in that there is uaually one feature that is so striking you have to look, and look at it. In this one, it's the eyes. Here is my first rough sketch for it...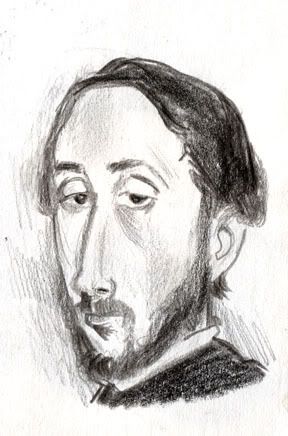 And here is the reference: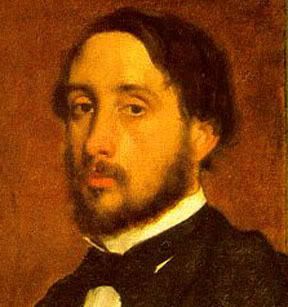 It needs some work, specifically the nose and thrust of the chin, but today's deadline called for a first likeness sketch.