It's been a very exciting, busy past two days at the NCN convention. I'll have to do more substantial postings when I get home, but here are a few photos from today.
The view from the hotel: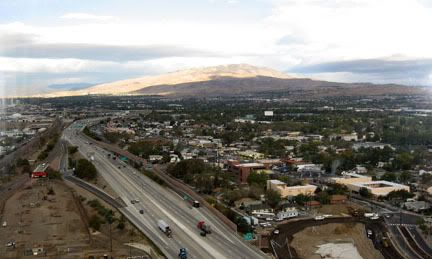 Our conventioneers--all caricature artists---preparing for the likeness competition:
I had some Photoshop tutoring from Court Jones and Debbo Burmeister:
Many of us are preparing for another all-nighter of drawing!