This afternoon, I arrived for my gig, a Christmas party held at the headquarters of a commercial electrical contracting company...but it seemed much more like the North Pole! (and it actually
was
windy and cold today!)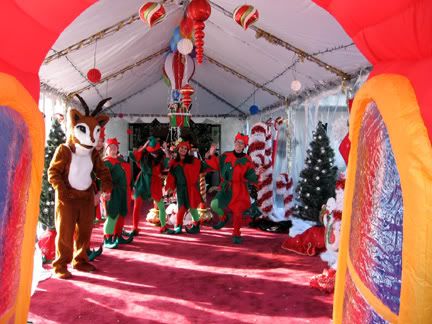 After being greeted by elves at the entrance, I set up to draw next to some talented carolers:
This party was for two-hundred-and-some people; employees and their entire families. Before Santa arrived and gave gifts to all, everyone decorated gingerbread houses, enjoyed a late lunch and got raffle prizes. I think almost every caricature I did was a double, triple, or quadruple--if there were more than four people, the kids were on one paper and the parents on another. I
know
I didn't use much paper today despite drawing dozens and dozens of people...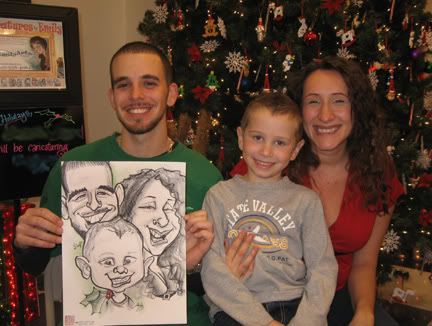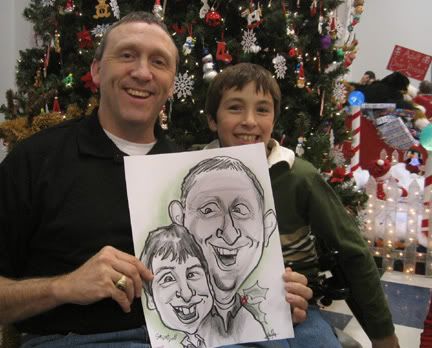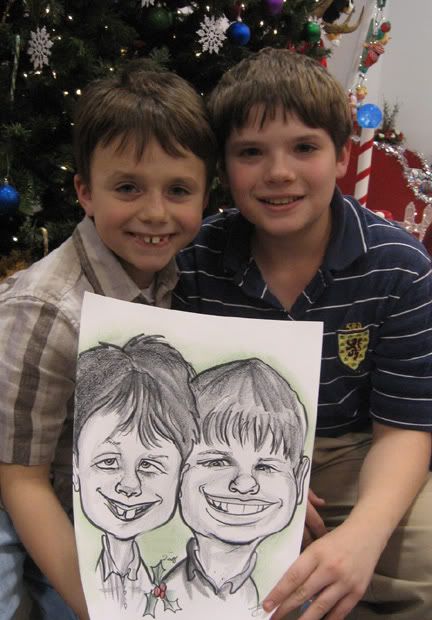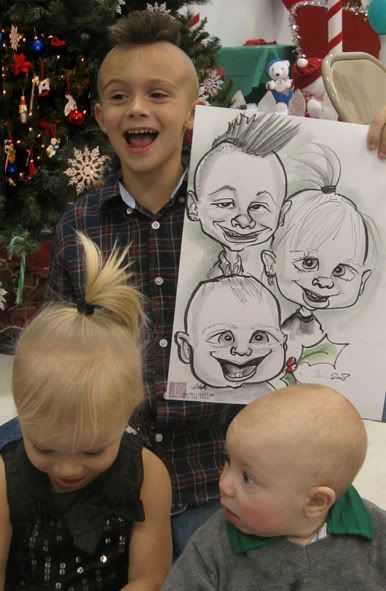 I was asked to stay for the duration of the party instead of my original two-hour booking because everyone was enjoying the caricatures so much...so, at the end, I expressed my appreciation to the owner--both for having such a wonderful celebration for his employees in these trying economic times, and for having my caricatures and all the other treats he provided!
Update 12/11/08
I got a very nice thank-you email from the owner's secretary:
Hi Emily!
Thank you again for the wonderful service on Sunday. Everyone truly enjoyed the caricatures. The owner was very impressed with the interest the crowd showed and also with the way you worked right through the whole party. He has already told me to make sure we have you again next year. Very cool to see the post on your sketchblog. Glad you enjoyed yourself, and see you next year -
unless we have any other parties between now and then!
:-) :-) :-)