I have soooooo much fun at this fair!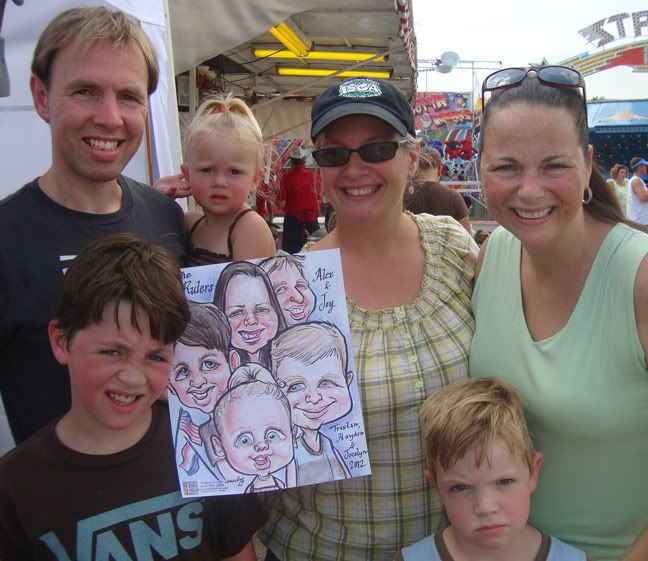 This beautiful family are longtime friends, she was a colleague in my pre-caricature work life (which is a long time ago now) and has been a big supporter since it took over! It was great to see them. :-)
Below: a whole bunch of twosomes: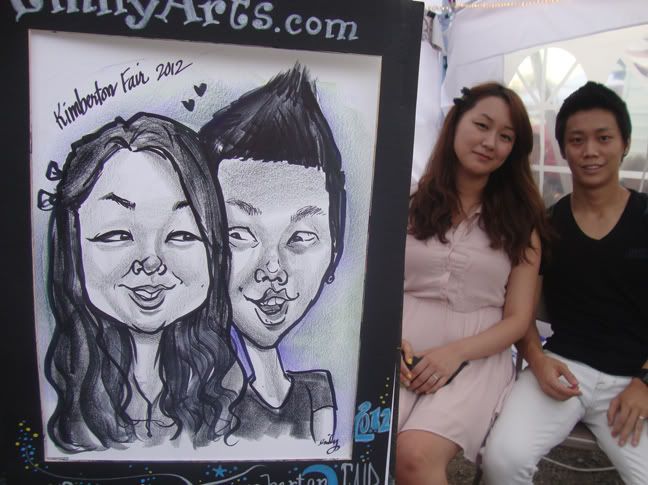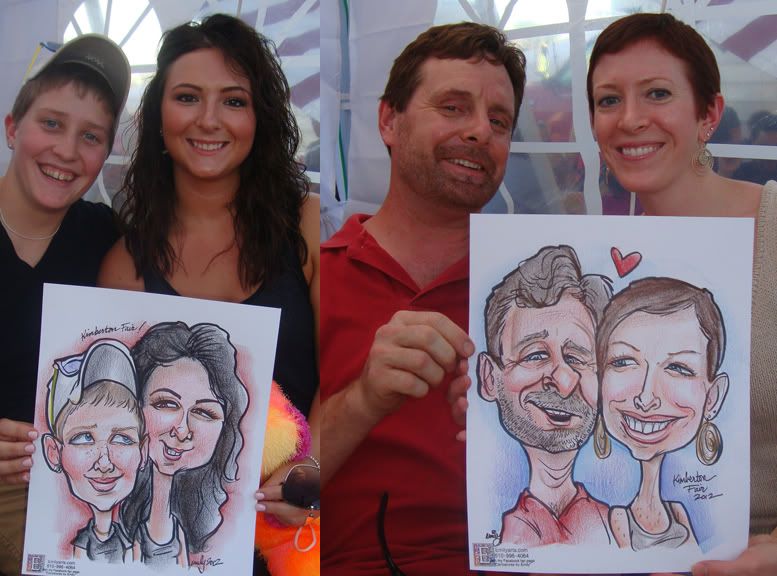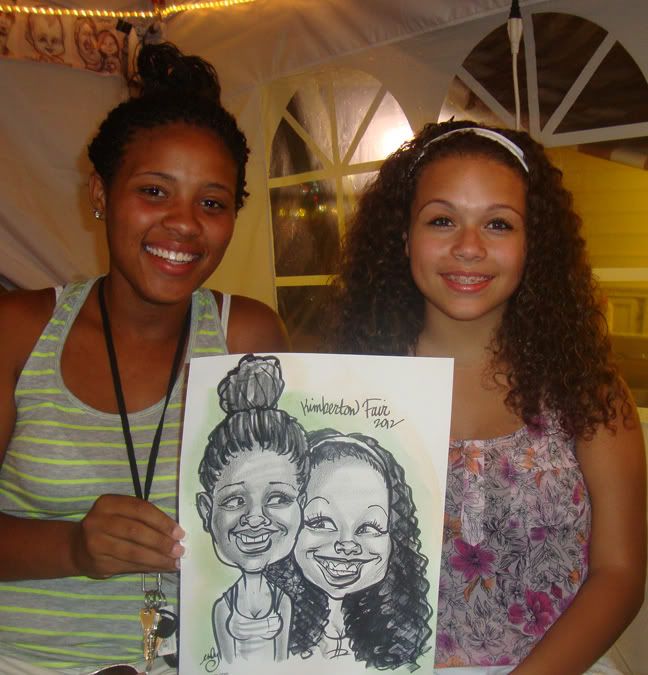 This couple wanted their duckie included: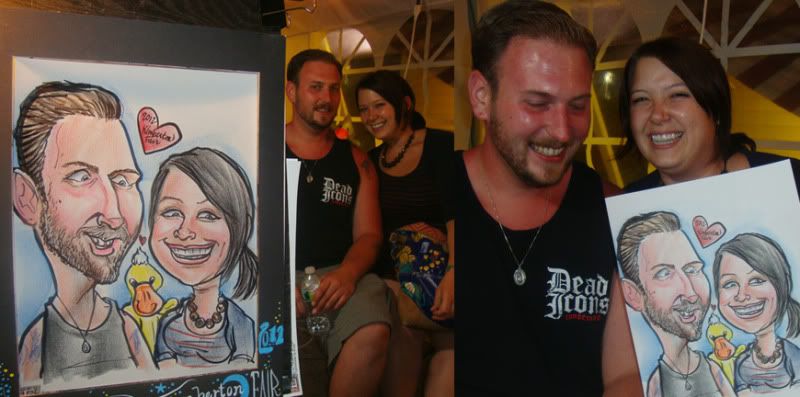 Below: I put the Italian flag in the background since they plan on retiring to Tuscany...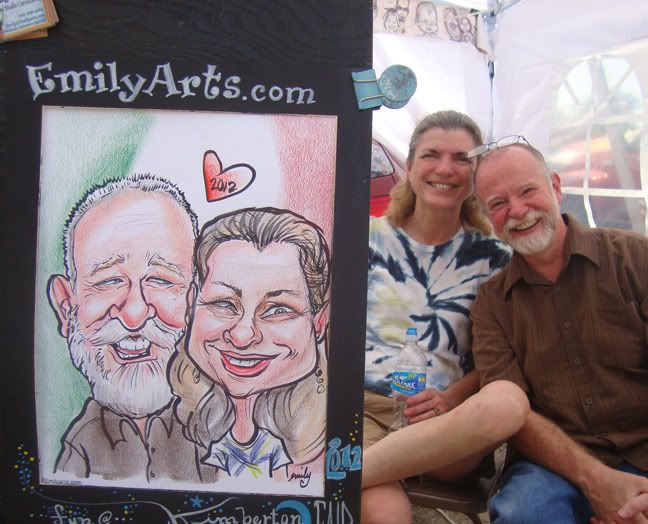 This young guy with a toothy grin was drawn first with his pretty girlfriend: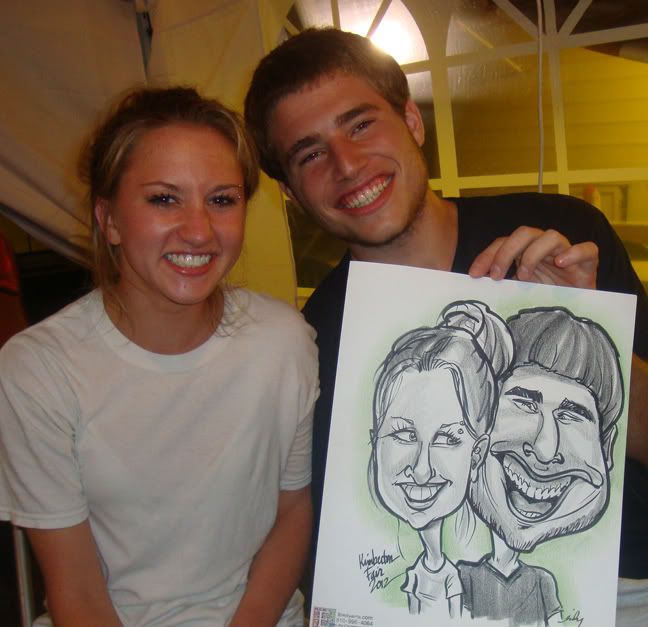 ...then with his fiendish little brother! They wanted boxing, and they wanted it gory!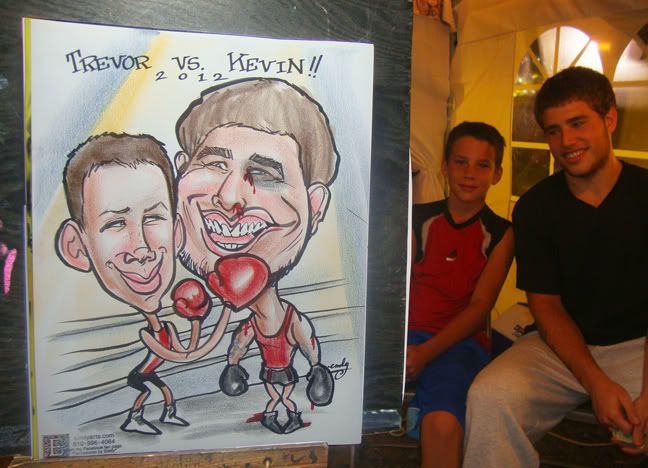 So boxing caught on as a theme: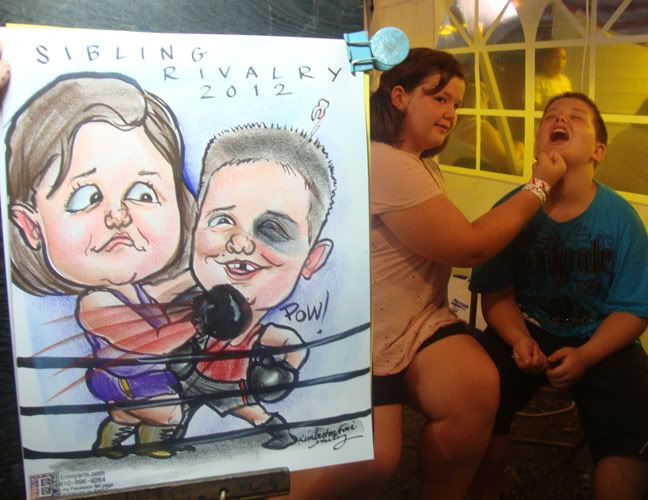 ...which gave me a challenge and was such a hoot to do!
This couple were previously drawn by me at Halloween party a while back, and I'd happened to use it on my self-caricature promo sign!
This young man was a repeat from last year, his dad had a photo of it framed on his phone!

This was one of my very few "from photos" caricatures this year at the fair, requested by a bunch of officers of their boss, and it's a doozie! Check out his motto on the mug! ( I did ask if they wanted a donut...)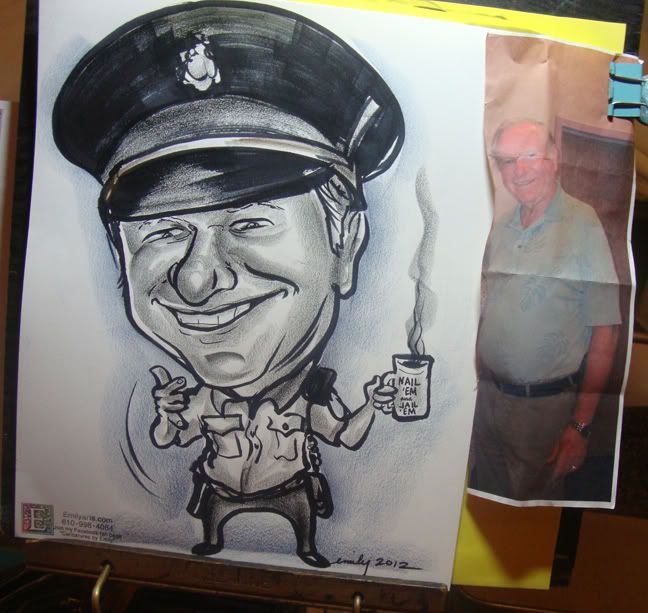 Drew these two last year when they were just BF and GF. Next year it will be a wedding one!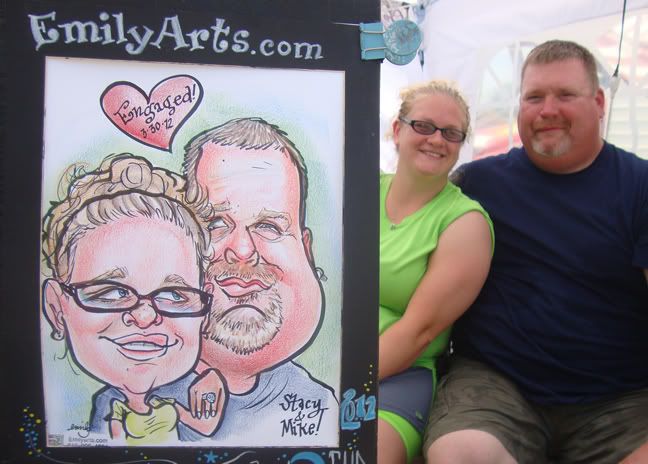 One evening we all avoided the brunt of a crazy thunderstorm, and I had some nice company during the 20 minute downpour:
Loved the little guy's t-shirt, I had almost decided to wear my Coca Cola t-shirt that night. ;-)
Loved her expressive eyebrows!
Below: last few...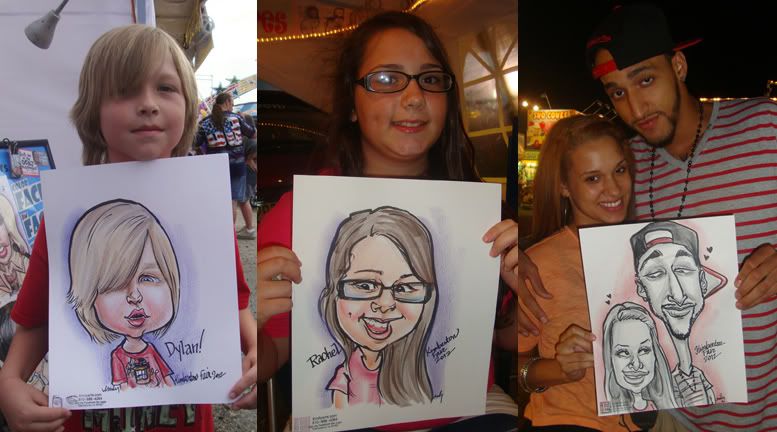 Goodnight, Kimberton 2012!