I trekked down to a beautiful bayside community in southern Delaware yesterday to draw caricatures at a 60th birthday celebration.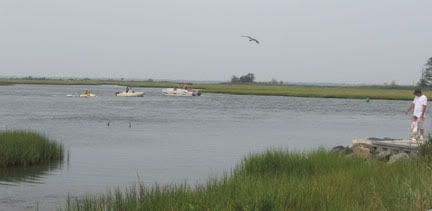 The theme was appropriately 'the 60's'--look at this great sign hanging in the community center where the party was held!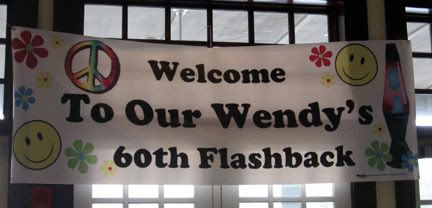 Many people, including me, were wearing tye-dye. Here's the guest of honor and her loved ones...
When I arrived, no one knew who I was, as I ate dinner with everyone before starting to draw. I explained I was an "internet friend" of the client's (that's how she hired me! ;-)
(I have to brag that I am very proud of my own hand-made tye-dyed t-shirt, and happy I got to wear it to a gig!)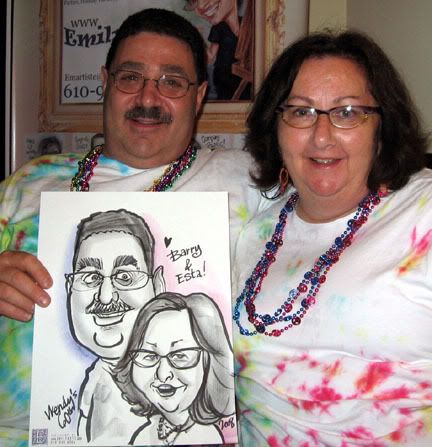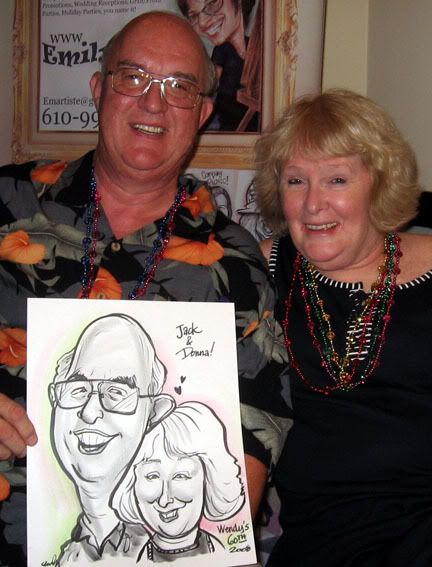 My client, a nurse, joked that I was on a "foley" because I never budged from my chair the whole 4-hours-plus that I drew! And I actually knew what she was talking about (a urinary catheter and bag) because of my daughter's recently having graduated nursing school--she'd told me she was very proud of the day she put in her first foley!!!! Yikes!
What a blast-- thanks for having me!
Update: I got a wonderful thank-you letter from the birthday gal herself:
Hi Emily,
I just wanted to say how much I really, really enjoyed having you at my party. You truly made it a special day for all. Thanks so much for the photos. I've passed them along to people who were at the party.
Everyone I've talked to since I've been home can't stop saying what a wonderful job you did and they were so happy to take your work home with them. You can be sure that I will be passing your name on to everyone.
Thanks again,
Wendy
(60th Birthday Party)