Sunday afternoon, O's vs. Tigers:
Game time temperature: 94 degrees!
And people
still
sat for caricatures...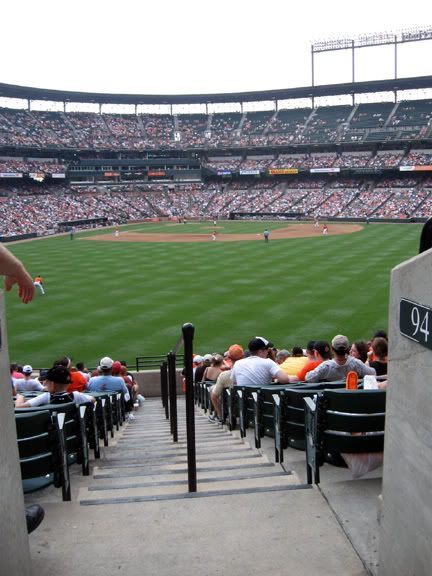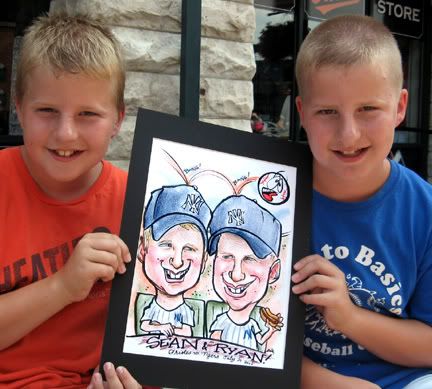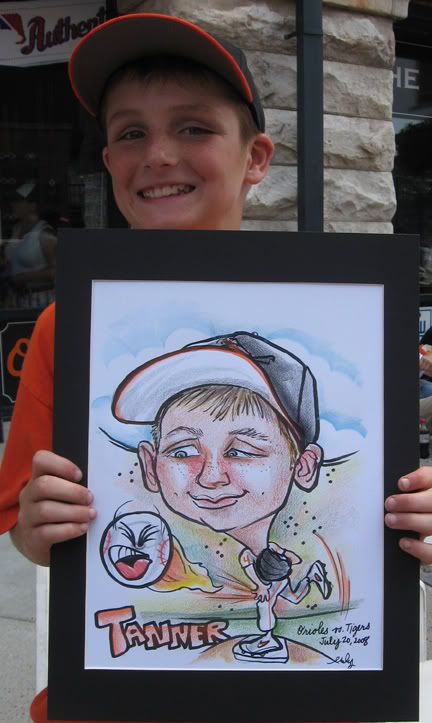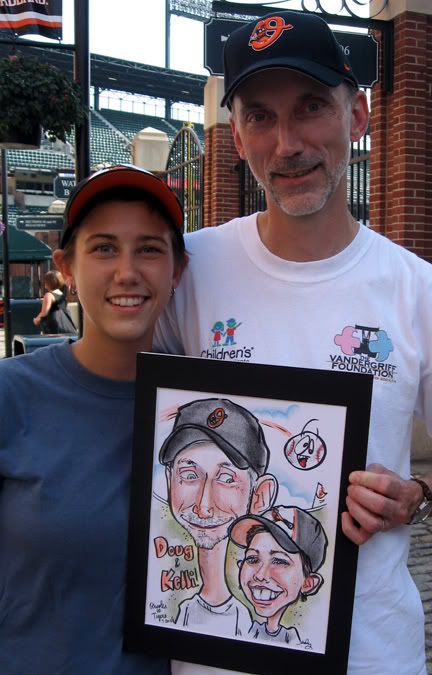 People-watching is always a favorite diversion for caricature artists especially, and here's a sight I don't believe I have ever seen at a major league baseball game--if ever...
Yes, that man is wearing a
kilt
!!!