Oftentimes at events, we caricaturists are the subjects of the photographer's lenses. Just as often, we never see the results, even when business cards are exchanged. Well, that's changed, as roving photographer Jeff Chapman sent us the fruits of his labors from a night at the fair last week: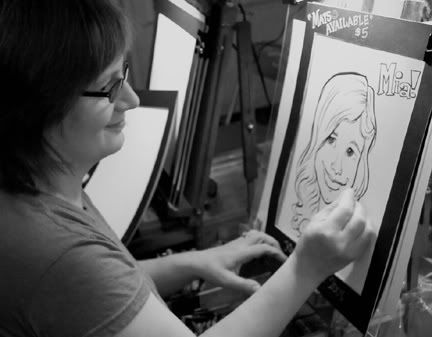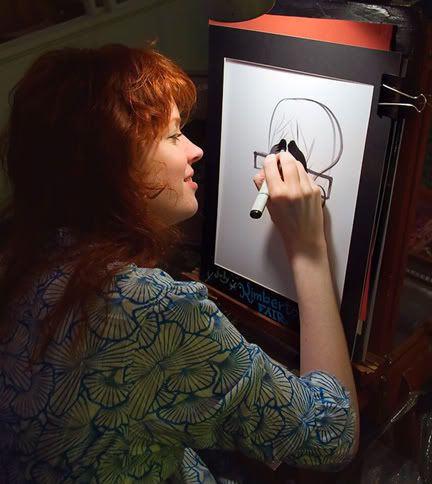 Hi Marlo and Emily,
It was fun meeting you Thursday night at the fair. Thank you for allowing me to intrude on your space to take photos. I had several to pick from but narrowed it down to one of each of you. I had a real tough time with Emily because I never managed to catch her face in the light and she was being flooded by a green light from behind us. I found black and white worked best. Please enjoy the two attached web resolution images.
Jeff
Thanks Jeff! Now we need a photo of you to reciprocate.
Here is a link to
Jeff's online gallery
, hope it stirs some interest in his work!