There was a neat-o surprise waiting for me tonight when I arrived at my fair... it was a young lady I've drawn every year here since 2001 (when she was eleven). Julia and her family are from Boston, but they visit Grandmom who lives in Kimberton every July during Fair week. This year she gathered up ALL her caricatures and brought them down with her to show me so I could get a photo!!! It was like looking at time-lapse photography, both in how she AND my caricature skills have grown up since then.
Thank you so much Julia!!!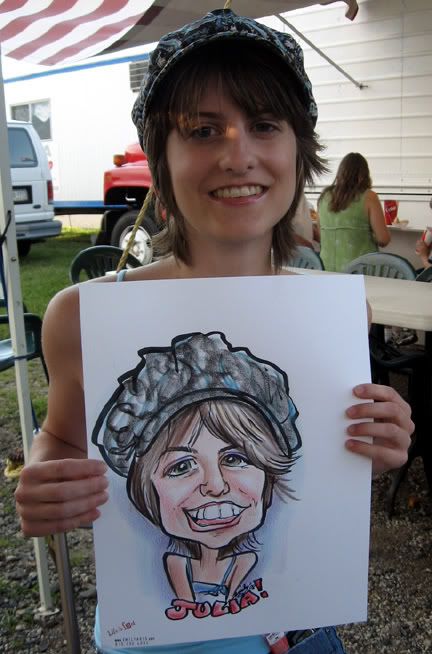 There's the 2008 version, and below are eight years worth of Julias!
Here's a photo taken by my caricature co-conspirator Marlo, who came along with me tonight to draw, of a bouncy baby boy as he was posing: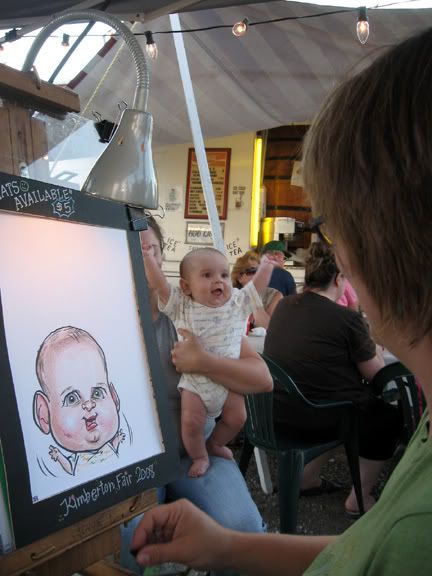 Originally it was just going to be Mom and baby pictured, but I talked Dad into making it a family portrait. They were just too cute not to all be in it!
The
flame haired artist
at work: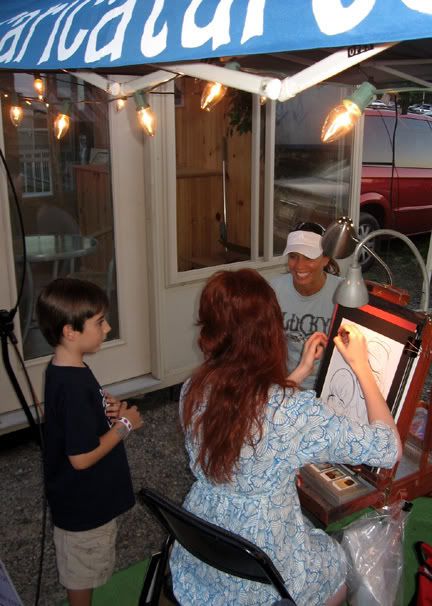 Finally, another repeat customer whose mom told me I have been drawing her for years! :-)