Yesterday, I drew nothing but kids at a Baltimore Orioles game, which was funny because the night before that I drew all adults! Someone recently did ask me at a gig, what kind of face do I prefer drawing? My answer was that I could never choose--because I love variety!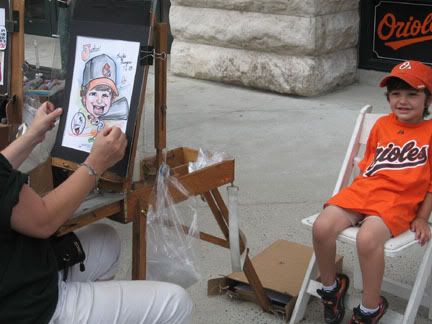 (Above) This little guy's parents tracked me down from a caricature I did of their older son at Orioles Fanfest in 2005. (All my paper is labeled with my own or an agent's website.) They emailed
Rick
to find out when I would next be at Camden Yards-what a compliment!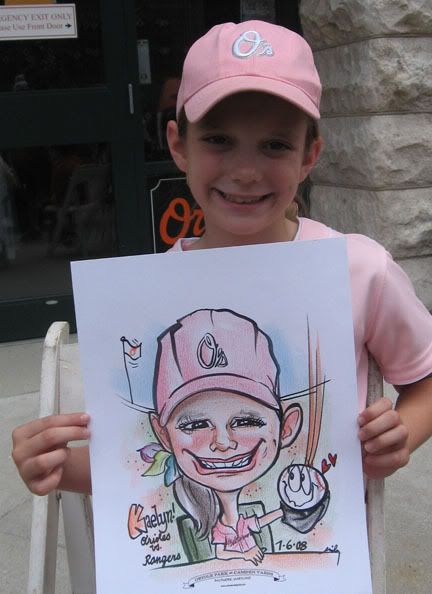 On my way home in the summer twilight, I decided to stop and visit a place that I have only seen from the vantage point of driving over it...the Conowingo Dam.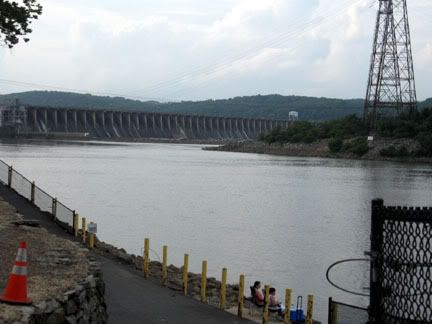 It's on the Susquehanna River above the Chesapeake Bay in Maryland, and makes hydroelectric power for use during peak periods of demand. It's also a place famous for bird-watching, and many American eagles nest here. However, on the access road down to the park nestled next to the dam itself, I saw a bird of another sort!
He's got beautiful plumage!