Last night I drew for a young Star Wars fan. His party was held in my favorite pizza restaurant! :-) It was a small gathering, only 14 kids, so I was able to give them super-deluxe, full-body, full-color caricatures in two hours.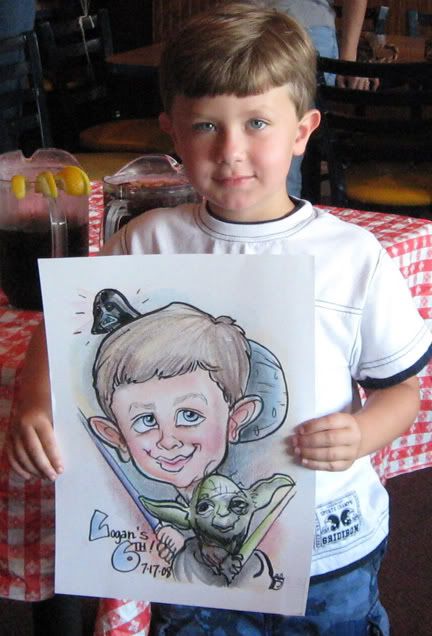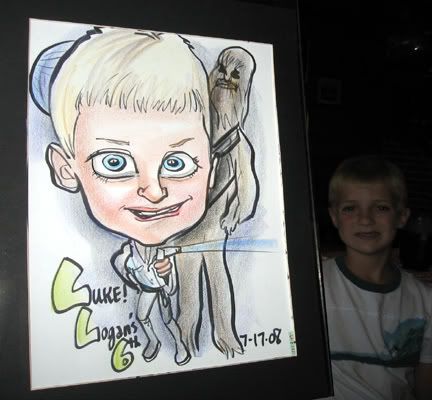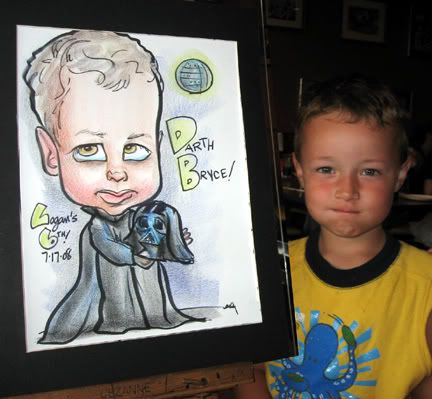 This last one cracked me up, he was the ONLY child who wanted to BE Darth Vader!
(I did have a Star Wars reference sheet to work from!)
There were also a few who didn't want science fiction...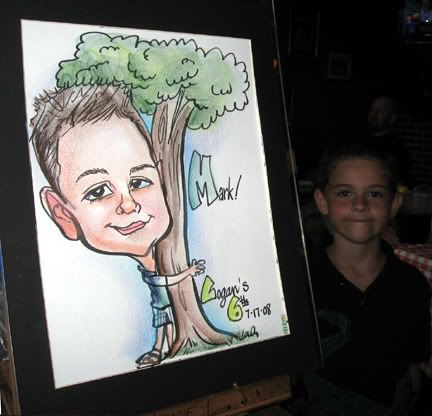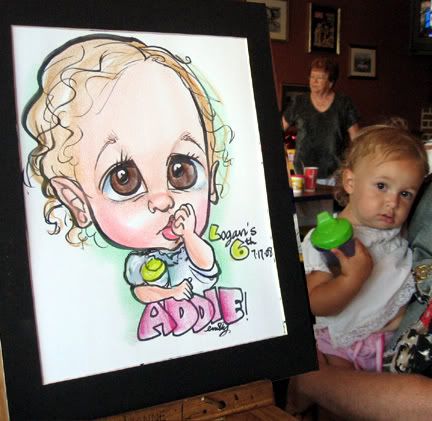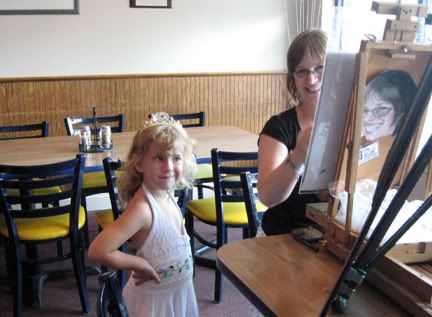 Update: The agent through whom I got this gig forwarded this email from the client:
I just wanted to let you know that we were totally impressed with Emily last night. She was professional and great with the kids. She worked
hard the entire two hours and got all the kids done in color caricatures. You are lucky to have her as part of your company. I will definitely recommend her in the future.
Thanks to both my agent
and
client! :-)
I am so happy that I am in the right profession for me...