Yesterday I drew at a company picnic for the second year running, so there were lots of familiar faces! I got a video of one couple as their caricature was unveiled:
This dad could pass for his daughter's brother!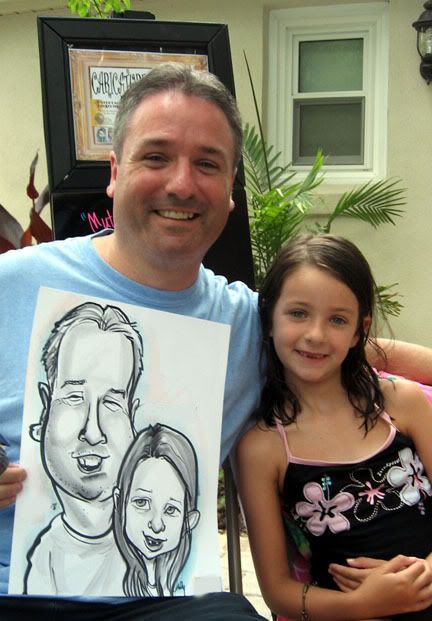 Finally, there was a magician performing nearby, and part of his act was drawing a cartoon face that talked back to him! So I heard, "I can barely draw stick figures" from a fellow performer!