This afternoon, I headed to a community center where my caricatures were the entertainment/party favors at a very special first birthday party. This little guy made it through some pretty severe health problems as an infant and his family wanted to celebrate! When I asked his mom what theme she might like for his caricature, thinking she'd say Elmo (he made an appearance, too) instead she asked for her son to be drawn as a warrior!
His whole extended family sat for me!
Grandparents: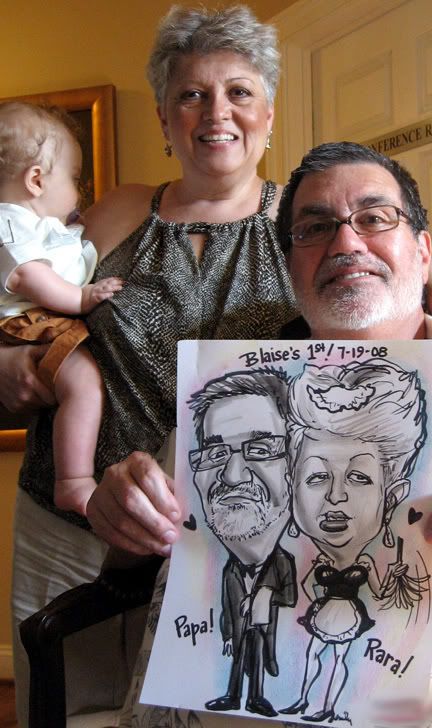 Great-Grandmother: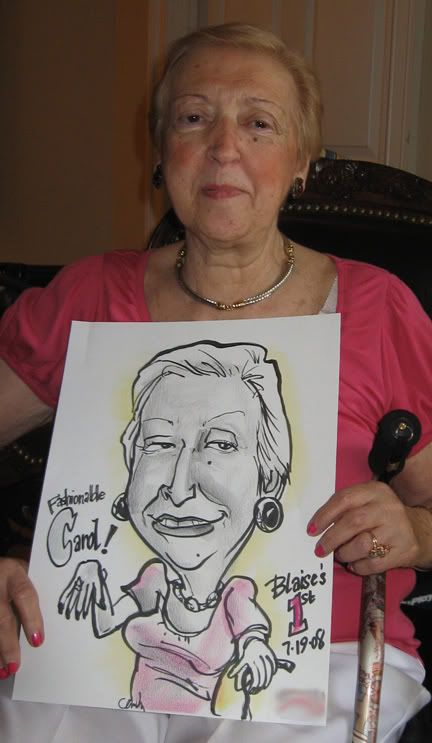 Cousins: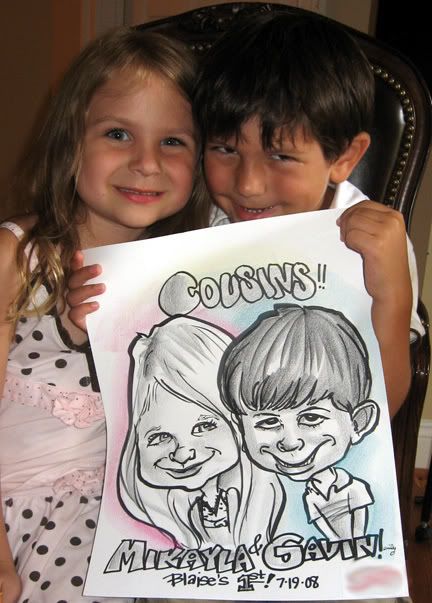 Friends: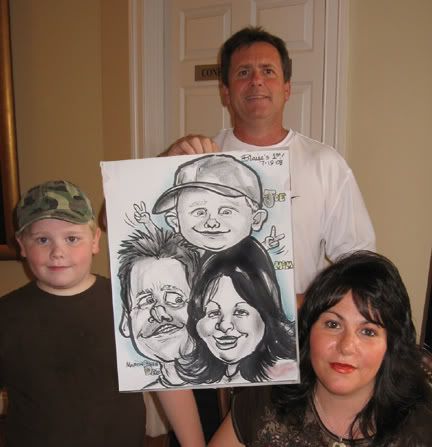 This man told me people were always mistaking him for Martin Sheen, so I wrote that in tiny letters next to him, then crossed it out and put "Dad."
It all went over well enough that the hostess extended my stay by an hour. I am always pleased to keep going, unless I have an immediately-following gig, but today I didn't. What a nice family!