Last night, I wrapped up my three days in Baltimore with one more game. Here are two drawings and an actual photo of what goes on near the caricature stand...major league baseball!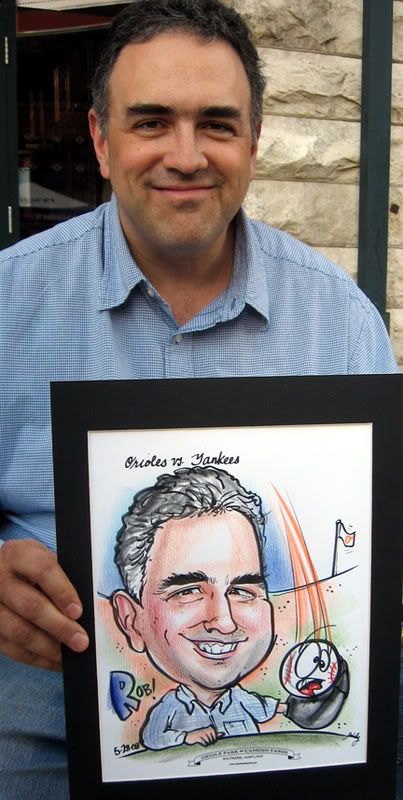 This gentleman told me he wanted a souvenir from Camden Yards but didn't particularly care for baseball itself. I asked him if he wanted a "catching a home run" pose or better yet, an "interfering with the game" pose...he laughed and said, "No, I'm from Chicago...we get very upset about things like that!!"
(The Chicago Cubs ended up losing a World Series because of fan interference a few years ago!)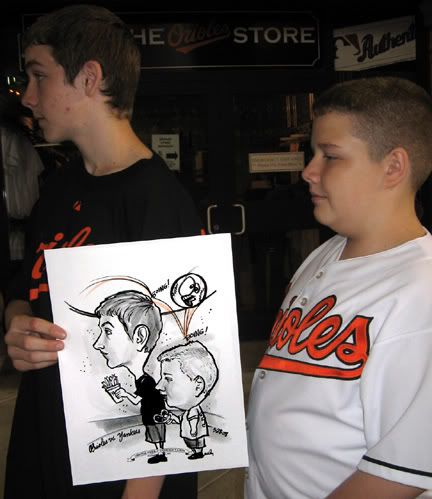 These two pals were so serious and so different physically that I had to incorporate both aspects into their caricature. When they saw it, I finally got them to smile!
The Baltimore Orioles and the New York Yankees...but who knows who the players are!