A middle school held a graduation party for its students this evening, with SIX caricaturists providing caricatures and laughter! I was able to finagle a photo of us all after the festivities...Left to right:
Patrick Harrington
,
Steve Nyman
, darling Sally C-T, yours truly,
Donna Needs
,
and
Rebecca Miller
.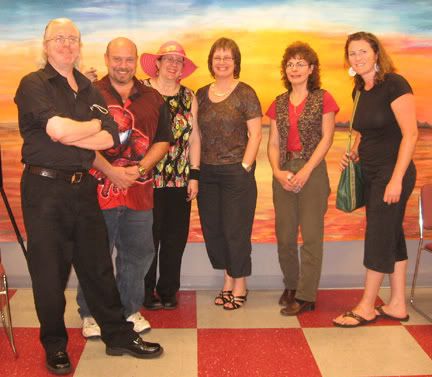 We artists were all seated in a semi-circle in the cafeteria. I definitely drew far more girls than boys at this event. Here are a few...