Yesterday, my caricatures were the favors at a very nice Communion party, held in a restaurant. Once again,I drew all the children and was then asked to stay longer to draw adults.
One interesting little incident happened while I was drawing a little girl: she shrieked while I was sketching her! It turned out there was a good-sized spider crawling on the back of my easel. When I tried to swat it off, it scurried into the recess of one of the collapsible legs where I couldn't get it. Eventually, it dropped into my bag of plastic bags, which I then closed up and opened another bag!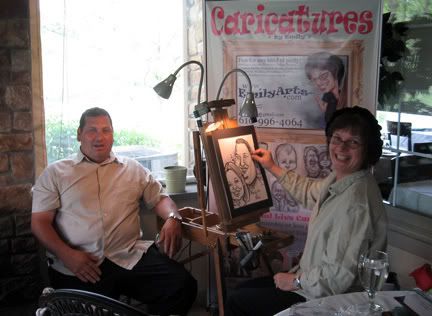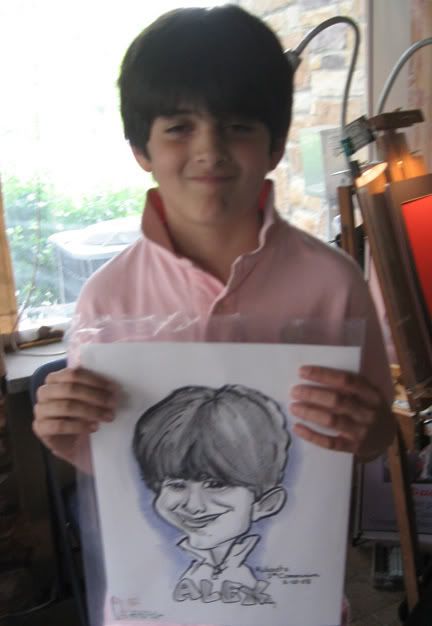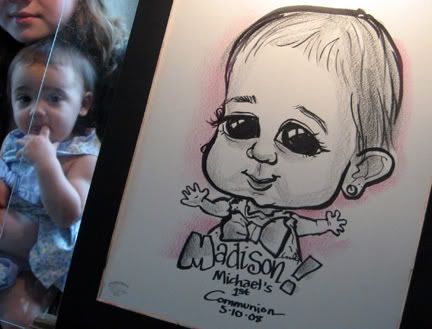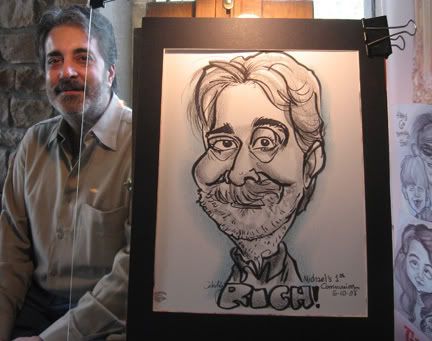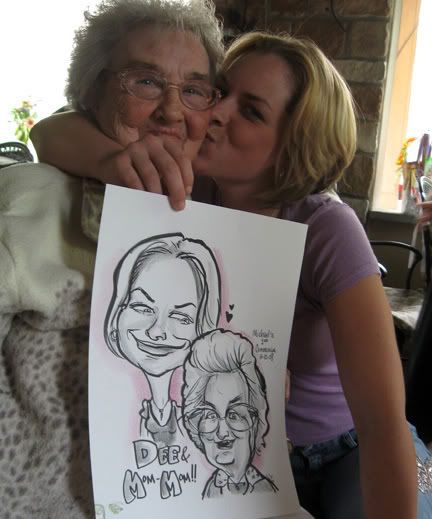 Thanks to Michael and his family!