After my brief catnap following this morning's post-prom, I found myself on a lovely historic estate where a bar mitzvah reception was being held in a big tent on the grounds. The weather cooperated and I had one of the most picturesque spots ever for caricaturing--next to a beautiful, still pond and trees and flowers...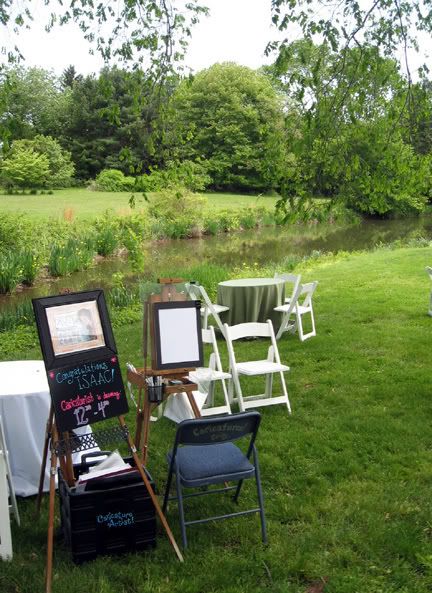 I drew the bar mitzvah boy and many of his friends in color, which is so enjoyable for me. Here's a sampling: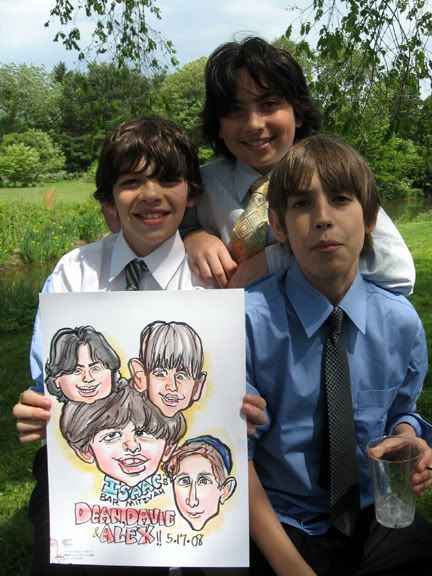 The boys had a hard time deciding who or how many were going to be in this group caricature, so that accounts for the lopsided composition!